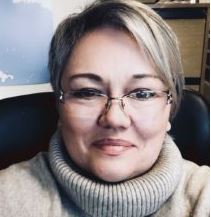 Lindsay Brown
Director
The saying 'been there and got the T-shirt' is definitely relevant to Lindsay Brown, Director and 

Co-Founder of the Access4Lofts Loft Storage Franchise.
With over 25 years experience in marketing, Lindsay and her husband Tim originally set up Access4Lofts back in 2005 as a purely local operation when they struggled to find someone to install a loft ladder and board out their loft in their new home. The business operated with great success in Devon for 8 years. 
On realising there was a need for the service nationally, the couple decided to franchise and, after refining their systems so they could be replicated, they launched a pilot operation with a friend (Graham) in Preston in 2013. The success of this pilot franchise led to the business growing quickly and by 2017 had achieved an annual turnover of £327K. Graham was then invited to join the board of Access4Lofts to share his business skills and help prepare for the franchise's national launch in 2018.
Fast forward to present day and Access4Lofts have  sold nearly half of its available territories already, smashing its early targets to become one of the fastest growing franchises in the UK. With nearly 40 franchisees joining them in the 3 and half years they have been open.
"I'm delighted to have been invited to join the board of the Quality Franchise Association. It gives me a great opportunity to use my skills and experience to help others achieve their goals within the franchise industry."