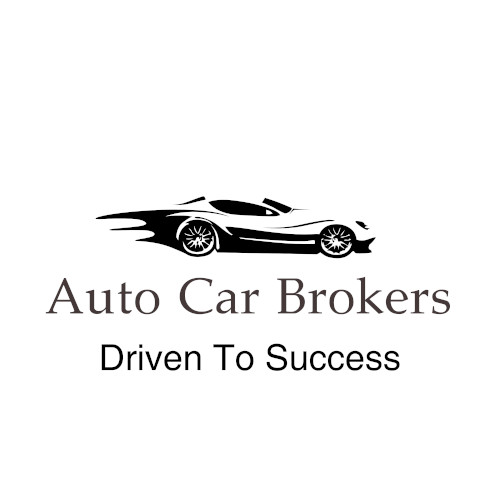 | | |
| --- | --- |
| Name: | Recruitment Manager |
Summary:
How To Become a Successful Car Broker
Do you LOVE cars? Are you PASSIONATE about cars?
A Proven and  Established  Business For The Used Car Market… To Run From Wherever You Want… 
Become a car broker and make anywhere from £500 To £1,000 (or potentially more) each and every week!
"The fundamental concept this business is all about identifying & sourcing used cars (private or trade) from people looking to sell them, and then working with people (private or trade) who want to buy them".
Here is a real business opportunity for you to make a good income and to enjoy working for yourself. The good news is that with your car broking business, there is:
No product stock (no cars to buy, store or insure)
No staff you need to hire
No office premises you need to rent

No

major overheads

No

travelling all over the country
No territory, geography, or trading restrictions
No 'hidden' payments or sales royalties to pay
In fact, being a car broker is the ultimate 'virtual' business model – and here's why!
This market is huge – with over 7 million used vehicles changing hands in 2022, and that equates to over 19,000 units a day! Which means that even in difficult times, people are still changing their cars and there are thousands of used cars out there every day waiting to be sold by private owners – with these owners often frustrated at not being able to find a private buyer – and thousands of car dealers throughout the country who are desperate to source cars every day.

These dealers need to fulfil their business sales targets, and good-quality second-hand / used cars are their 'bread and butter'. For example, a typical dealer may manage the sale of about 100 used cars from just one site – each and every week. That's a large turnover of vehicles – which means they continually have to find new stock… but can't do it all themselves.

What are we offering?
With the benefits of working from home, whether you want to work part-time or full-time, this is a genuine and proven business opportunity with the realistic potential for you to generate a rewarding and sustainable income, with minimal start-up costs and realistic ongoing costs.
Your investment will allow you to get up and running quickly and begin to establish your business in the shortest possible timeframe.
What can you expect?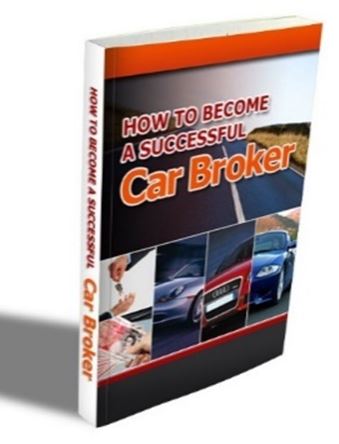 Many people think it is impossible to start their own part-time or full-time business, as they don't know how or where to start. With this opportunity, we will show you exactly how to set yourself up, and more importantly, we'll give you all the information about where to go and what to do and we cover absolutely everything you need to know.
And within the Car Broker Business Manual itself we go into the details of what this business opportunity is really all about – what's involved in sourcing cars, how you find and work with sellers, how you find and work with buyers, how you make the sale happen, and how you make your commission.
Over 16,000 man-hours – and over 16 years of solid commercial experience – have gone into the development of our system and proven process so you can quickly get up and running and start earning anywhere from £500 to £1,000 per week – just by doing a few car deals, and even by often starting on a part-time basis.
In fact, by using our comprehensive yet straightforward system, you will have everything you need to know about launching and building your own car brokerage business.
What's Available With This Business Opportunity?
The 'Car Broker Business Package' comes as a comprehensive suite of modules, all of which are priced separately so you can just purchase what you need to start, and then add additional modules as and when you require them. This helps to spread the cost. 
Together, all the materials provide you with a wealth of information and documentation to guide you in your new business venture. If you require additional 'one-to-one' support, then that is available as well through our Business Support Package.

What are all the modules in the Car Broker Business Package?
There are several modules that make up the total Car Broker Business Package, and you can pick and choose these from the website. 
The key to all of this is that you can build your business 'step by step'. You don't need to buy every module at Day One, and you can add additional modules as you progress. 
The different modules that are available are as follows:
Car Broker – Business Manual
Car Broker – Forms Pack
Car Broker – Documentation Guide
Car Broker – Frequently Asked Questions
Car Broker – Useful Websites (Insider's Guide)
Car Broker – Car Marques Guide
Car Broker – Top Tips Guide / Buying and Selling
Car Broker – 'Get You Started' Emails
Car Broker – Business Support Package
Next Steps
If you share our vision for success and have a determination to succeed, we want to hear from you.
If you think you would like to set up your own car broking business, then fill in your details below, and we will send you more information, including a free and comprehensive Prospectus.