Franchise Magazine
Franchise Entrepreneur
FRANCHISE ENTREPRENEUR – FREE MONTHLY FRANCHISE MAGAZINE OF THE QFA
FREE Franchise Magazine
Welcome to Franchise Entrepreneur, the free monthly franchise magazine of the QFA. Our free franchise magazine includes the latest franchising news, expert articles, tips & interviews from leading franchise businesses. Our franchise magazine is completely free & has an email distribution of over 40,000.
Write for Franchise Entrepreneur Magazine
Franchise Entrepreneur is seeking content from franchising professionals, partners & franchisors. If you are a QFA member please send your article with images to matt@franchise-association.org.uk for inclusion consideration in future issues of the magazine.
Add Franchise Entrepreneur to your website free
Provide valuable franchising resources to your website visitors, increase stay length & support the growth of franchising by adding Franchise Entrepreneur magazine to your website. Simply download the embed code below & add to a web page.
Promote Your Franchise
To Over 40K Subscribers!
Reach a massive 36,000 franchise prospectus plus a further 4,000 franchisors and suppliers with a Franchise Entrepreneur digital magazine inclusion!
Why Feature in Franchise Entrepreneur?
Enormous database of 40,000 readers
Digital magazine with clickable buttons, links and images
Direct link tracking integration with Franchise UK lead software
According to Statistica, more than half of people read digital magazines at least once a month, compared to printed
Include text, images and even embed videos into the magazine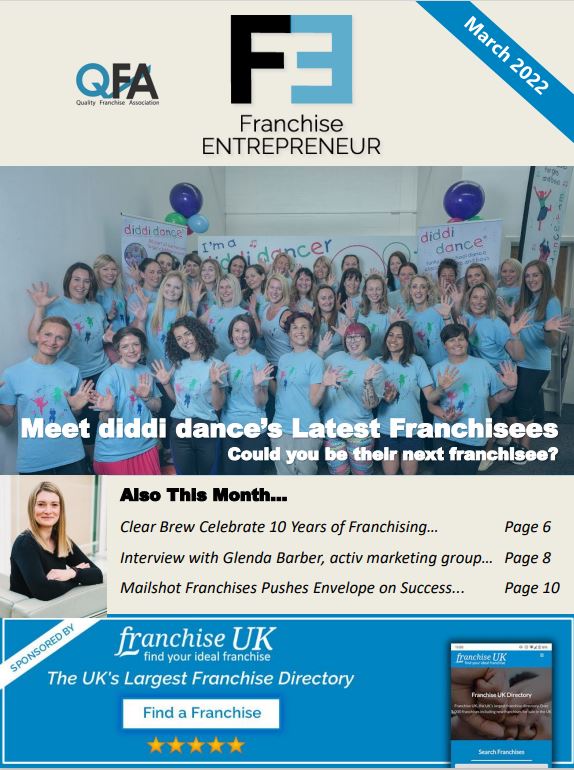 Discovery Days
Franchise Adverts
Case Studies & Franchisee News
Franchisor Interviews
Promote Products & Services
Discovery Days
Franchise Adverts
Case Studies & Franchisee News
Franchisor Interviews
Promote Products & Services
Discovery Days
Franchise Adverts
Case Studies & Franchisee News
Franchisor Interviews
Promote Products & Services
Discovery Days
Franchise Adverts
Case Studies & Franchisee News
Franchisor Interviews
Promote Products & Services