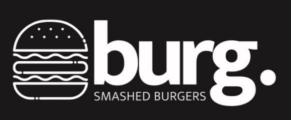 Summary: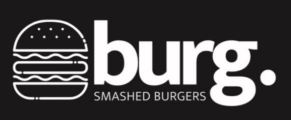 Our Organically growing Burg Stores 
The most inspiring story starts right here at Burg burgers, a concept founded in Nottingham smashing fresh Angus gourmet beef, crispy chicken burgers and whipping soft serve milkshakes that are to die for!
Burg is already covering all of Nottingham with 3 beautifully fitted out stores which we welcome for you to come down and visit. We are now ready to go national and worldwide with stores as far as Dubai and United States of America. We had vast amount of interest from customers, friends and family who would love to join the journey of our growth and take the brand worldwide. So we have decided to just take our concept to the open market for anybody who would love to grow with us!
The Billion Dollar Fast Food Market
The global fast food market is projected to grow from USD 972.74 billion in 2021 to USD 1,467.04 billion by 2028 at a CAGR of 6.05% during forecast period.
With the above figures in mind, it makes perfect sense to join our journey and be apart of our big plans to expand. Now is the perfect time to join the Burg family, and with this fantastic turnkey opportunity you can be a part of this phenomenon which we will take around the world.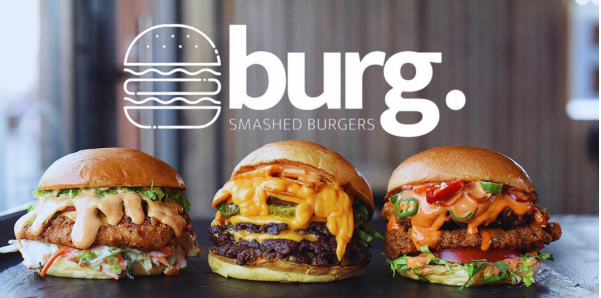 The Growth Plan – The Vision – The Dream 
We are excited to announce that Burg will be going international very quickly, our founder has plans to expand the concept into United States, UAE (Dubai) , Saudi Arabia, Qatar, Bahrain, Pakistan and India. As soon as the first international store is launched, the brand awareness will excel super fast and this will be a massive bonus for Burg to grown even more than ever here in the UK. If you have dreams of owning a well planned, well thought about smart and exciting food business then Burg is definitely one to jump on board with. The dream is happening for us and we would love for you to join us!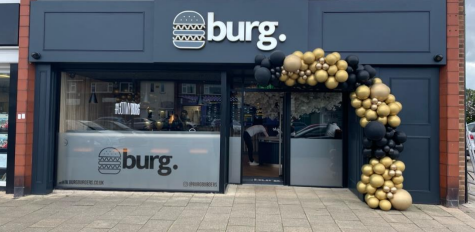 Social Media presence 
On instagram We have grown our social media presence massively – The winning formula for joining up with us is that as soon as your own store opens, we will do huge marketing to help you grow online. Please visit our social at www.instagram.com/burgburgers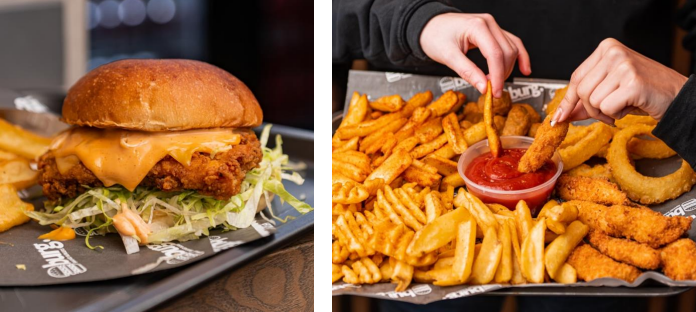 Burg Care and Support Package 
When you join the Burg adventure, you'll receive support in all aspects of the business. From site selection right through to staff training, one of the reasons we are growing rapidly is because we've always been there for our team.
The highlights of the support you will receive are:

Territory selection and site selection

Pre-launch marketing and store launch

Store fit-out and signage approval

Access to approved equipment suppliers

The franchise agreement

Induction training

Staff training which takes place over a minimum of 4 weeks

Franchisee full training which takes place over a minimum of 4 weeks.
(up-to 12 weeks if needed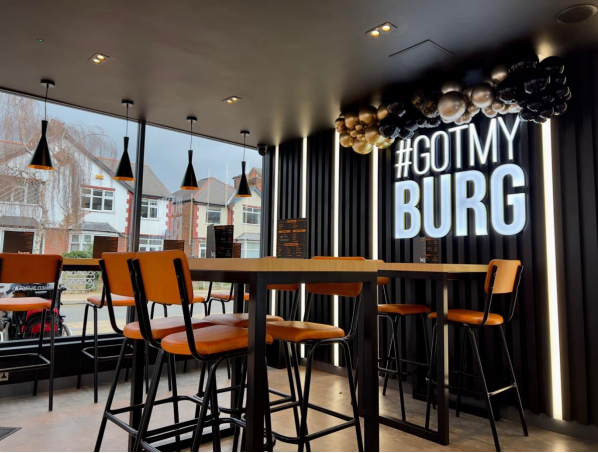 The Franchise Investment 
We are seeking investors and franchisees who are interested in working with us as a team and those who dream to own multi-store developments, to roll out our Burg brand in their territory, from 1 store to up 5 or 10 stores.
The franchise fee for Burg at the beginning will come at a much lower price
initially whilst we grow the brand, for only £19,995 plus VAT. This is the best time to come on board. Obviously there are additional costs required (for example shop fitting) which you can learn about in our franchise prospectus by getting in touch.
There is many different level opportunities for all types of investors from grab and go chicken stores which could cost from only £120,000, to medium sized stores costing from £200,000 and restaurants with 40 seats plus from £300,000. So there's many opportunities for anybody.
Ongoing, there is a fixed management/franchise royalty fee of only £1500 plus VAT per month and a £500 national marketing fund which helps the brand grow with marketing throughout the world. We are here for the long term, we are here to work as a family, we will fully support with helping the store to grow, our support will be there at all times within reasonable request.
Despite the low investment cost, the profit potential is nothing short of sweet. As a Chick franchisee you'll enjoy circa 70-80% gross profits achievable with low setup costs. Get in touch and let us take you to another level