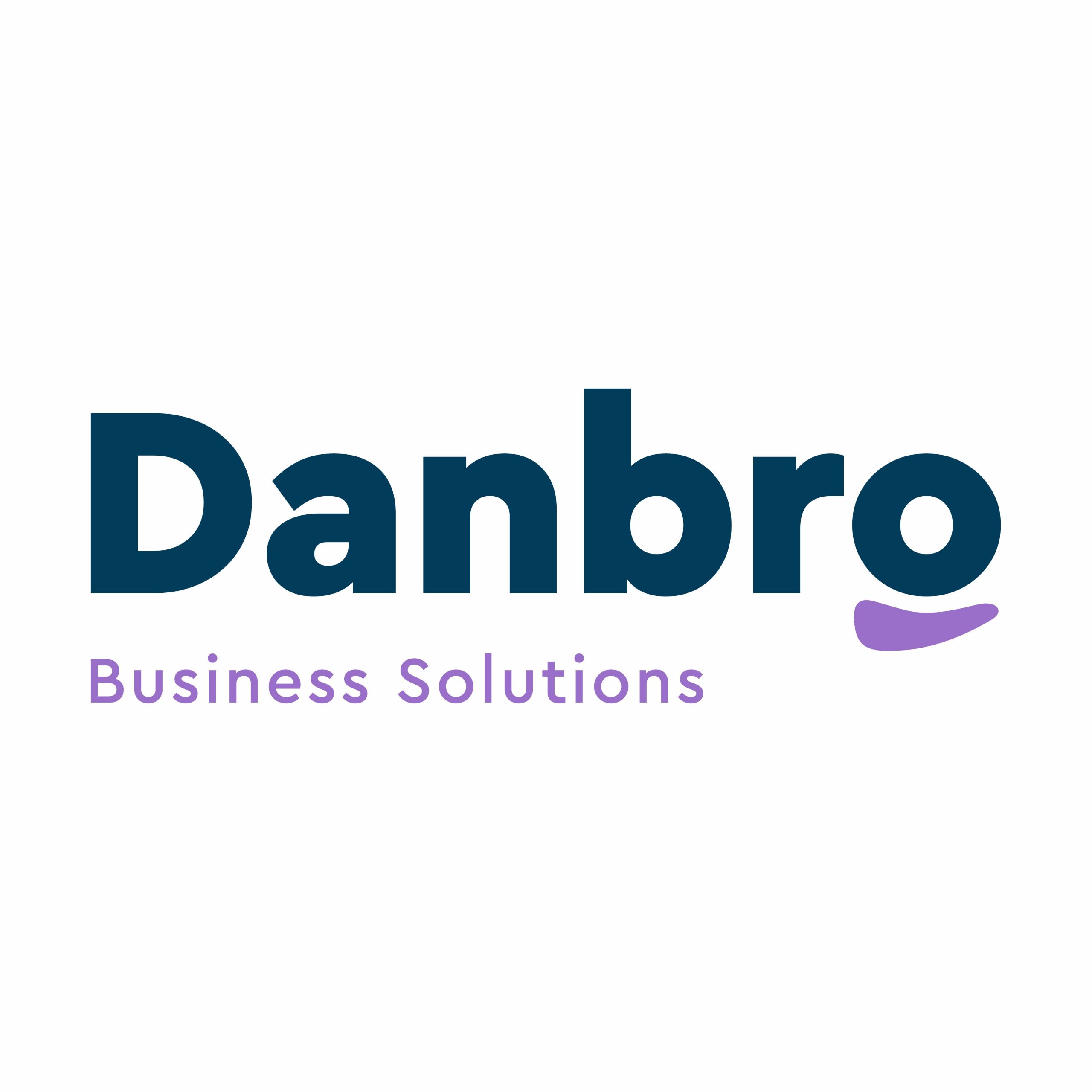 Summary:
Danbro Business Solutions: Accounting For Your Franchise
With our sophisticated software stack, data-driven insights, and enduring reputation, Danbro Business Solutions are perfectly placed to set your franchise up for success.
You'll be assigned a dedicated Personal Accountant – a franchise expert who'll give you the tools you need to identify areas for improvement; resolve problems as they arise; and, ultimately, unlock your franchise's potential.
You'll receive coaching on everything from goal setting and budget creation to cash flow forecasting and critical success factors. From annual accounts and tax returns to payroll and submissions; whatever you need as a franchisor or franchisee, we'll take care of business.
And, thanks to our high-level benchmarking analysis, you can quickly assess how well each franchisee is performing against the company – and industry – standard. So, if one branch is doing particularly well, you'll understand the reasons why and be able to implement better practices across your network – increasing productivity and driving revenue.
We want what you want for your franchise: Increased productivity. Stronger performance. Improved profit margins.
With Danbro Business, you will:
Be able to better understand and evaluate your franchisees' performance with high-quality, real-time information. This means you can identify the highest (and lowest) performing franchisees in your network to recognise what's working and address what's not.

Make more impactful, meaningful decisions with defined a Chart of Accounts and network-level reports.

Standardise financial reporting and simplify your processes with all franchisees following the same accounting and reporting structure (and using the same software). This, in turn, improves efficiency, comparability and financial literacy – both at the network level and amongst your franchisees.

Harness the power and precision of Danbro Analytics and have the capacity to review your franchise's finances in granular detail.

Benefit from personal tax support, financial health checks, and independent financial advice.

Give your franchisees the independence they need to succeed.
We'll support you with:
Cash flow & currency management

Budget creation & analysis

Profit & loss monitoring

KPI analysis & critical success factors

FOUR-way forecasting

Supplier, customer & product analysis

Safeguards against malpractice
Quote
"Our ambition at Danbro Business Solutions is to become the UK's premier franchise accounting specialists. Our mission? To help hard-working franchisors across the country to grow their businesses and achieve their dreams."
Lara Hodkinson
Head of Accounting
Danbro Business Solutions
Part of the Danbro Group
Danbro Business are a key part of the award-winning Danbro Group, which was founded in Lancashire, in 1999, by Helen and Damian Broughton. Both Helen, our CEO, and Damian, our Executive Chairman, have since gone on to earn MBEs for services to UK business.
Helping businesses and franchises grow is part of our DNA.