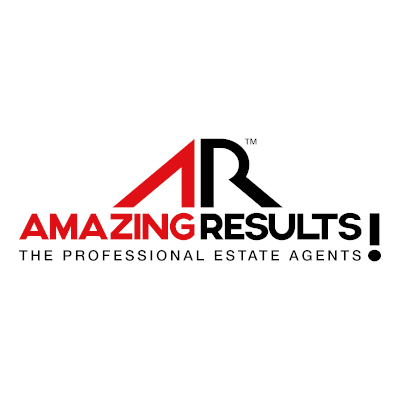 | | |
| --- | --- |
| Name: | Franchise Recruitment Manager |
Summary:
WELCOME TO THE HOME OF 'THE PROFESSIONAL ESTATE AGENTS!'
Do you have a passion for property, love working with people and want to be part of a winning team? Are you ambitious, enthusiastic and always dreamed of building your own successful Estate Agency business? Do you want to be your own boss?
Well, you just landed at the right page! One of Scotland's largest and fastest growing Estate Agents, AMAZING RESULTS!™, is looking for talented individuals to develop a world-class Estate Agency brand in your market and be at the vanguard of one of the most exciting and innovative Estate Agents in the UK.
As an AMAZING RESULTS!™ Franchise Owner, you'll be finally in control of a business that's all your own. No more waking up early in the morning to report to work. No more waiting for manager approvals to make a move… That social media campaign you've always put on pause? Make it happen today. Got an important family event that requests your presence? You can take Monday off! Joining AMAZING RESULTS!™ allows you entrepreneurial independence, opportunities to keep more of what you earn, and extra time to enjoy life.
And that is not all. You may be going in business for yourself, but you will never be by yourself. Not with AMAZING RESULTS!™ We give you everything you need to start your own Estate Agency. From training to cutting-edge technology, and support services, scaling the heights of entrepreneurship is always easier with a solid foundation. So whether you're just starting out, or starting a new chapter in your life, trust that there's a place for you at AMAZING RESULTS!™
So, what are you waiting for? Since 2002, more than 2,200 new Agents, Businesses Owners and Franchisees have launched their careers across Scotland, and around the UK with our Founder, Colin Jenkins, who has helped more Estate Agency professionals earn a six figure income than any other Estate Agent or training course in Scotland. It's time for you to launch your own Estate Agency.
You'll get all the benefits of an established business without anything tying you down:
Industry-topping earning potential;
Unrivalled training opportunities;
Fantastic incentives;
Professional support; and to top it all
Being your own boss!
And because 99% of buyers and sellers would recommend AMAZING RESULTS!™ to their friends and family over any other Estate Agency brand, you know you'll be part of something AMAZING. Great, isn't it? This could be the decision that changes everything!
So, why would you choose to be with someone else when you can join the best?
If you believe you're what we're looking for, or would like more information about this incredible franchise opportunity, call us today.
We would love to help you grow! AMAZING RESULTS!™: An Expert At Your Side.™