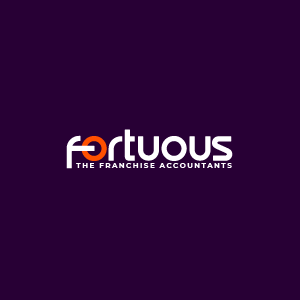 Summary:
Fortuous – The Franchise Accountants
Are you a Food Franchisee who wants to open more locations, but are frustrated because; the franchise industry is highly competitive, cost of living crisis, managing costs, staffing problems and lack of control on cash flow.
We help Food Franchisees open more sites to increase Sales using our Multi-Site Advisory Package (M.A.P)
How we can help
We can provide a package of advisory services specifically designed to help you more locations. We can advise you in areas such as:
Building a clear plan

to develop and grow and setting clear goals and objectives. One page plan can do just that.

Funding

plays a crucial role in growth, use of Funding service to identify, establish and build your growth.

Benchmarking-

Want to see how you are performing against others in a similar environment, use our benchmarking service.
Performance Dashboard

– Help you remove stress out of running a successful Franchise business by providing and building for you a Franchise business performance dashboard.

A

tailored solution

based on your needs to help you achieve your objectives.

Personalized and insightful management reports

which can be read on any device online or offline in print.

Visualization

– Forget boring spreadsheets. Get insights at a glance with a range of visualizations

which help you to make sense of your numbers.

Measure what matter

– Your business is unique. So are your KPIs. We will create KPIs which are relevant to your business.

Confidently plan ahead

– The business roadmap brings to life visual planning and cash flow forecasting, driven by comprehensive financial modelling.

MICROFORECASTS

– Whether it's hiring staff or purchasing an asset, micro forecasts make it easy to see the financial impact of any new initiatives.

Plan for every possibility-

Hope for the best, plan for the worst and be prepared for anything in between.
Book your Discovery session today
KEY BENEFITS
✓ Be kept up-to-date on key metrics
✓ Know how you compare against your peers
✓ Get personalised management reports
✓ Achieve Profitability
✓ Grow the Franchise business 
✓ Maintain the brand's reputation 
✓ Build a strong team 
✓ Continuously Improve operations 
✓ Pay the right Amount of taxes 
✓ Fund Your growth with Confidence
✓ Monitor Your performance
✓ Have enough funds to improve your lifestyle. 
✓ Enjoy your time with family /Holidays