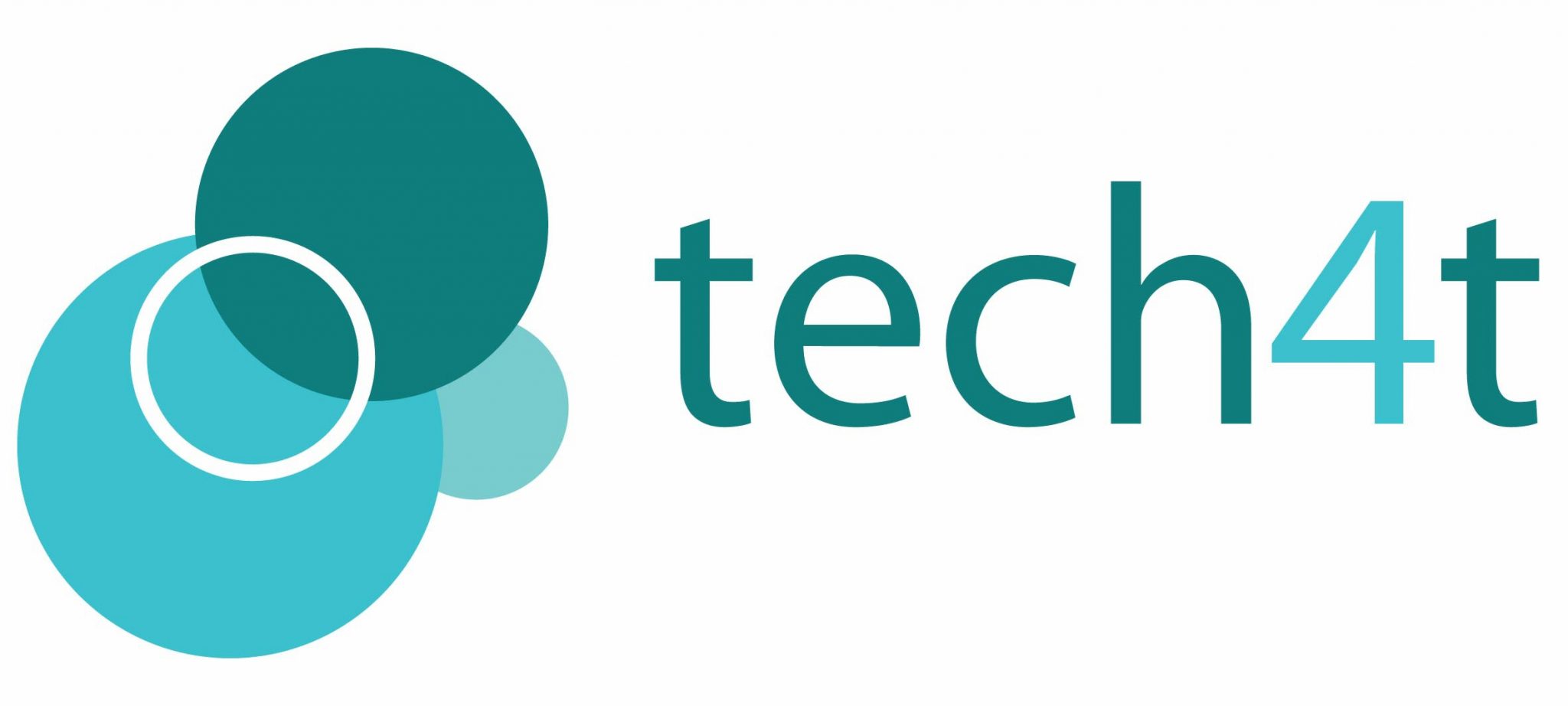 Summary:
About Us
If you're a franchisor – or considering expanding by franchising your brand – you'll have unique needs when it comes to mapping territories and creating a successful franchise network. Tech4T can help you maximise the value of your brand with dynamic solutions for targeted business growth.
Who We Are
We are a diverse team of technical and commercial professionals. Down to earth and practical, we're based in the UK serving global clients. For the last 25 years, we have delivered territory mapping, retail location planning and customer profiling to franchise brands ranging from start-ups to global franchise corporations.
We are the authors of Territory Runner, an innovative Location Intelligence and Mapping system custom produced for all our clients to help them grow their business. We ensure manageable franchise territories and catchment areas based on the right criteria for your business model, containing sufficient commercial opportunity for franchisee success and which are fair and equitable to all franchisees.
How We Work
We take the time to listen and understand your unique business context and build long-lasting, mutually beneficial relationships. We apply dynamic problem-solving approaches to create flexible, tailored solutions that help you achieve your business goals.  
Franchise Territory Optimisation 
Franchise territory optimisation maximises the chances of franchisee success.  It gives franchise brands the objective data needed to define their ideal territory network and help determine and justify what investment is needed from potential franchisees.
If you need help to develop franchise territories of the right size, with enough of the right target customers to maximise franchisee success get in touch. We identify the profile of target customers; establish the total market size and how many territories or outlets the market can support. In turn, this guides the correct sizing of territories so that each one has the right number of target customers with the right demographic profile. Whether you are:
A business owner expanding through franchising

An established franchise owner that wants to improve your territory structure (without disturbing already sold territories) or

An established franchise owner who wants to expand globally
Then our franchise territory optimisation can help you.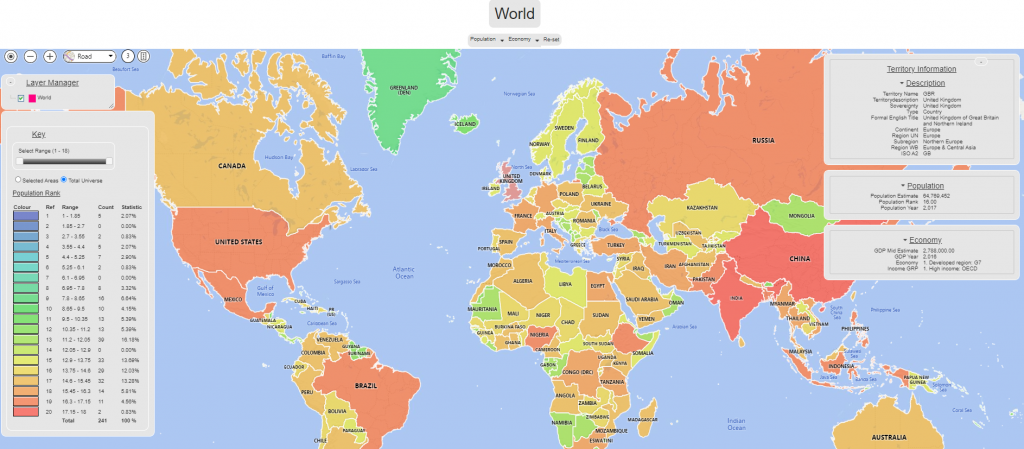 (Franchise World Coverage)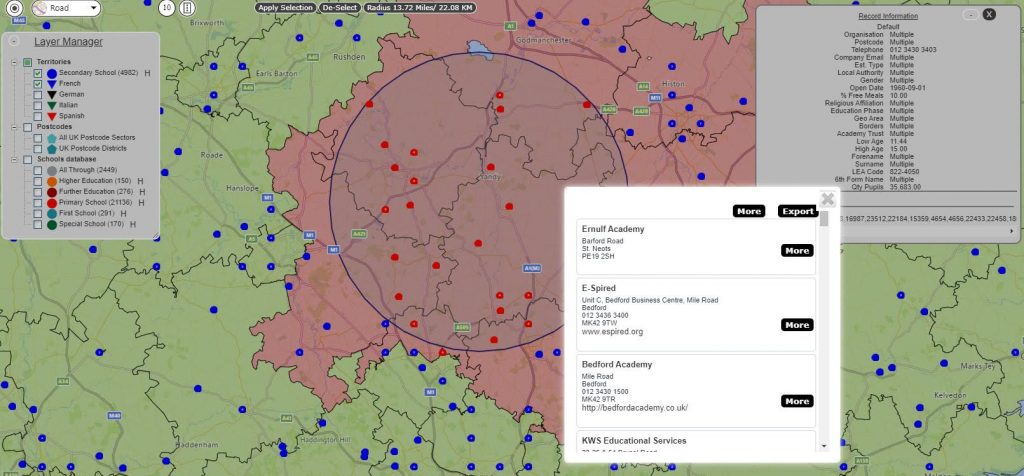 (Franchise territories overlaid with schools data)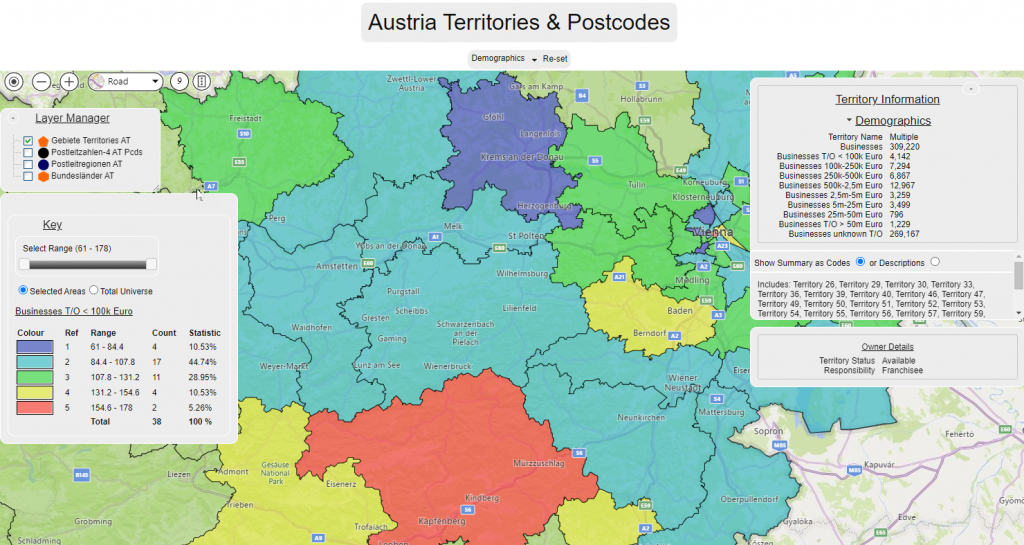 (Austria Territories with Heat Mapping)
What clients Say
The maps are marvellous and we are constantly receiving praise from our franchise candidates on the professionalism and the amount of valuable information that is provided by them.  They are also essential in managing our territories with existing franchise partners.
ActionCOACH – The world's Largest Business Coaching Firm 
We have been working with Tech4T for many years and currently have seven countries mapped on their Territory Runner system; we are looking to add more. Each country has a specific set of requirements due to their geography and Tech4T was great at looking for the best territory design solution for each country.  We worked together until it was exactly what we were looking for. 
The team loves the system, it is easy to navigate and a great tool to review territories with potential franchisees.  As it is interactive, we can create exclusive Share Maps for each candidate facilitating the sales process and keeping information up to date. 
Tutor Doctor – one-to-one tutoring services for children
We started using Territory Runner in late 2016 to grow our franchise business. We couldn't grow our franchise without the territory borders as it gives us a structure to prove to buyers that the model is set in a certain way and also alleviates any argument about venues. It has proved a really useful tool. We find the ability to tweak territories easily very useful, and also enjoy great support from Tech4T who are very responsive to any questions or comments we have.  
Sweaty Mama – Pre and Post Natal Fitness Specialists
Tech4T have worked in partnership with Mac Tools since 2016 providing a custom mapping solution for our franchise network both in the UK and Republic of Ireland.  Tech4T's consultative approach and understanding of our business goals has given Mac flexible mapping software which supports both expansion into new regions and growth in our franchisees' territories.
Ongoing support and training has been of a high standard enabling us to embed the Territory Runner eXplorer system into our daily work lives and support our franchisees to build successful businesses.
Mac Tools – Automotive Tool Sales