Franchising law firm joins the QFA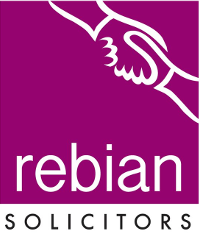 We are delighted to announce a new Partner Member of the Quality Franchise Association ( QFA ), Franchise Lawyers Rebian Solicitors. Rebian Solicitors were established in 2008 from a desire to build a law firm offering the highest quality legal services, at an affordable cost. They have a national reputation for client service excellence, effective operational management & innovation.
Rebian Solicitors are committed to providing clear, honest and practical franchising legal advice in plain English without it costing the earth; both economically and environmentally. Our services are tailored to suit Franchisors & Franchisee's individual needs. The wealth & breadth of franchising legal experience ensures they are able to offer expert, specialist franchise legal knowledge whilst delivering a personal and exceptional service.
Joel Bissitt, Quality Franchise Association commented "I am delighted to welcome Rebian Solicitors to the QFA. They share my passion for providing transparent advice for Franchisors & Franchisee's in plain English without it costing the earth; both economically & environmentally."