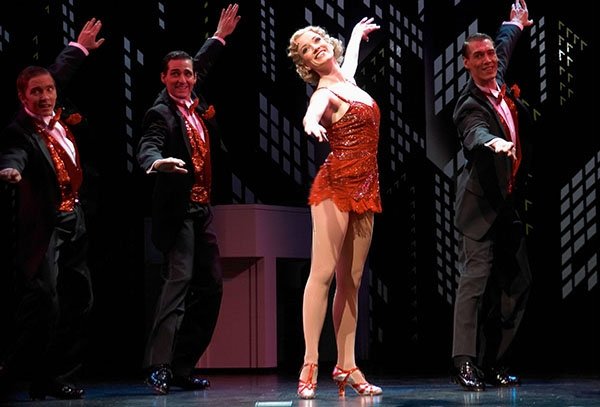 Franchise theatre school join top dance professionals at MOVE IT
Thousands of professional performers and teachers apply but only a select handful get chosen to teach at the prestigious MOVE IT event on 13-15 March at Excel London.
MOVE IT is the world's biggest dance event, celebrating all forms of dance and the performing arts. Some of the country's biggest dancers, choreographers and teachers will be showcasing their talents, connecting the community through dance.
This year's event will include a host of famous names from Creative Ambassador Layton Williams, star of the West End and TV shows such as Bad Education, Danielle Peazer, commercial dancer and Instagram sensation and Ricky Jinks, who has performed on number of TV shows including the X Factor and The Voice. Just announced are the stars of BBC's The Greatest Dancer including Lily and Joseph, Brothers of Dance, Hannah Martin, Harrison, Ainsley Ricketts, Dark Angels and Vale.
Together with this famous line up is Michael French, Principal of Razzamataz Barnet and former professional dancer and actor. This will be Michael's third sold out MOVE IT class over the past three years, representing Razzamataz and the very best in musical theatre.
"I remember attending MOVE IT many years ago when it started out, and I felt like I should really give something back to the next generation of dancers and performers after spending twelve years working in musical theatre," says Michael. "This year I decided to teach a tap dance class based on Singin' in the Rain as I was lucky enough to be part of the cast on tour with it eleven years ago. Being a huge Gene Kelly fan I was so happy to have the opportunity to work on this fantastic production and I also met my wife on the tour so it always holds fond memories for me."
Michael has been the Principal of Razzamataz Barnet since April 2012, previously having an established career in many musicals such as Chitty Chitty Bang Bang (London Palladium), West Side Story (Tour and Leicester Haymarket), 42nd Street (Tour and Apollo Theatre, Stuttgart), My One & One (Piccadilly Theatre), Babe in Arms (New Theatre, Cardiff), Singin' in the Rain (Tour), Elisabeth (Apollo Theatre, Stuttgart), 3 Musketeers (Apollo Theatre, Stuttgart) and Shuan's Big Show (Tour) as well as various pantomimes.
"I have also backing danced for Sir Elton John, George Michael, Gloria Gaynor, Richard Fairbrass as well as appearing in the Geri Haliwell music video It's Raining Men," adds Michael. "I have so many amazing memories from my career, but of course working in the West End were my highlights. Getting the phone call from my agent telling me I was going to be in my first West End musical was one of the best feelings. I have made lifelong friends, and met my wife in the industry, and I wouldn't change a second of it for anything."
Michael is a valuable member of the MOVE IT team and very respected within the Razzamataz network for his experience within this competitive industry. "Having a background in the industry it is very helpful for what I do at Razzamataz," Michael explains. "I can definitely advise students and parents about the industry and our staff are living and breathing the industry on a daily basis so for any student looking at going down the professional route, this is really important in gaining an insight into what is required."
Over three days, it is expected more than 24,500 dancers will walk (or pirouette) through the doors to take part in classes, watch performances and get specialist careers advice. As well as dance, participants will also be able to brush up on their acting and vocal skills.
Razzamataz are delighted that Michael will once again represent the brand at MOVE IT. "I absolutely love teaching at huge events like this as you can feel the energy as soon as you walk in," says Michael. "The students are mostly looking at colleges to attend or are professionals looking for a class. Teaching this level of student definitely keeps my skills current because they want to soak up any advice or tips to help them develop their own skills and careers."
Many current Razzamataz Principals come from a performing arts background and through the training and support of the Head Office, receive all the knowledge and guidance they need to run successful businesses.
To find out more about taking the next step in your career, visit the Razzamataz franchise profile and make an enquiry.