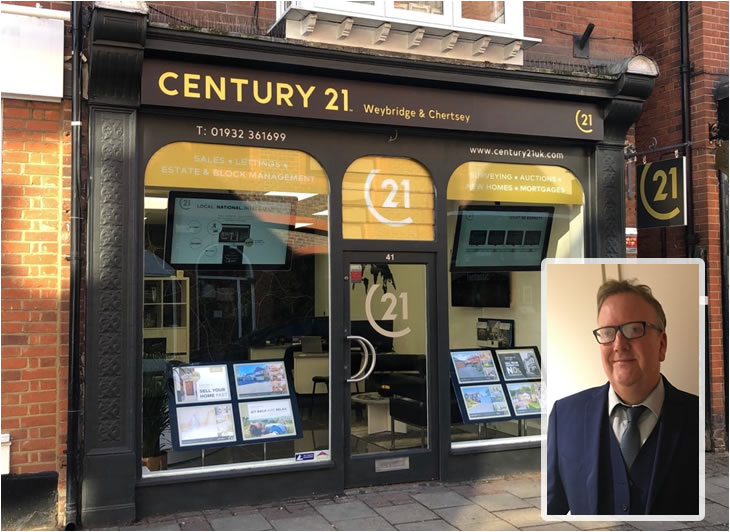 Can you tell us about your career to date?
Worked in the property industry for 30 years this year across 4 different companies, both independent and corporate. Started working in the Hertfordshire area which is where I am from but then mostly spent my estate agency career working across North 7 East London. I haven't always got it right but without a doubt you learn from the downs, they definitely develop you and make you work harder on the ups
What is your current role?
Head of Franchising for SDL Group.
I head up all UK operations for Century 21 UK and have been in the leadership role for 4 years having started as a Development Manager in London 7 years ago
Can you tell us about your company?
C21 are 50 years old this year and are one of the largest estate agency organisations in the world, operating from over 113,000 offices and across 87 countries. You will find C21 offices in every major city, ski resort, holiday destination, you can't avoid them if you travel.
We have been in the UK for many years now with SDL owning the brand in the UK since 2013 and have grown particularly well in this time
How many franchisees does the company currently have?
Currently 44 full high street offices with some new Solo agents working from home under our C21 Solo model which has just launched, keep your eyes peeled for more on this in the coming weeks
What are your targets for franchise growth over the next 3 years?
We have three different offerings now across our brand, C21 Max, Flex and Solo, all giving different ways in to the industry and to use out global brand. We are looking to open 20 new Flex and Max models, a mixture of both across the 20 and add 50 Solo agents in to our Solo model
Please tell us about your franchisee training & support?
We are one of the few estate agency franchises who allow no experienced people to join under the Max and Flex model.
The training is all based around estate agency, the compliance, the methods, the customer service, the customer journey from first call to moving. If a candidate has business experience, is highly driven and motivated, we can give them the rest. We have three franchisees from non- agency backgrounds who now operate the number one office in their town Please advise investment requirements for a single unit franchise Depending on the model  they take, £2,000 to £100,000 What characteristics are you seeking in new prospective franchisees? Strength of character, huge drive and motivation and determination, we can offer them the rest to enable them to succeed
What are your interests and hobbies? Do you have any personal achievements?
I love to play golf, been a member at Felixstowe Links course for a while now, golf certainly chills you out. Played cricket for many years. I am fortunate to spend a lot of time in SouthWest France which I love, the people, food, rolling hills and of course the weather.
Learn more about the Century 21 franchise opportunity.