Free online franchise training courses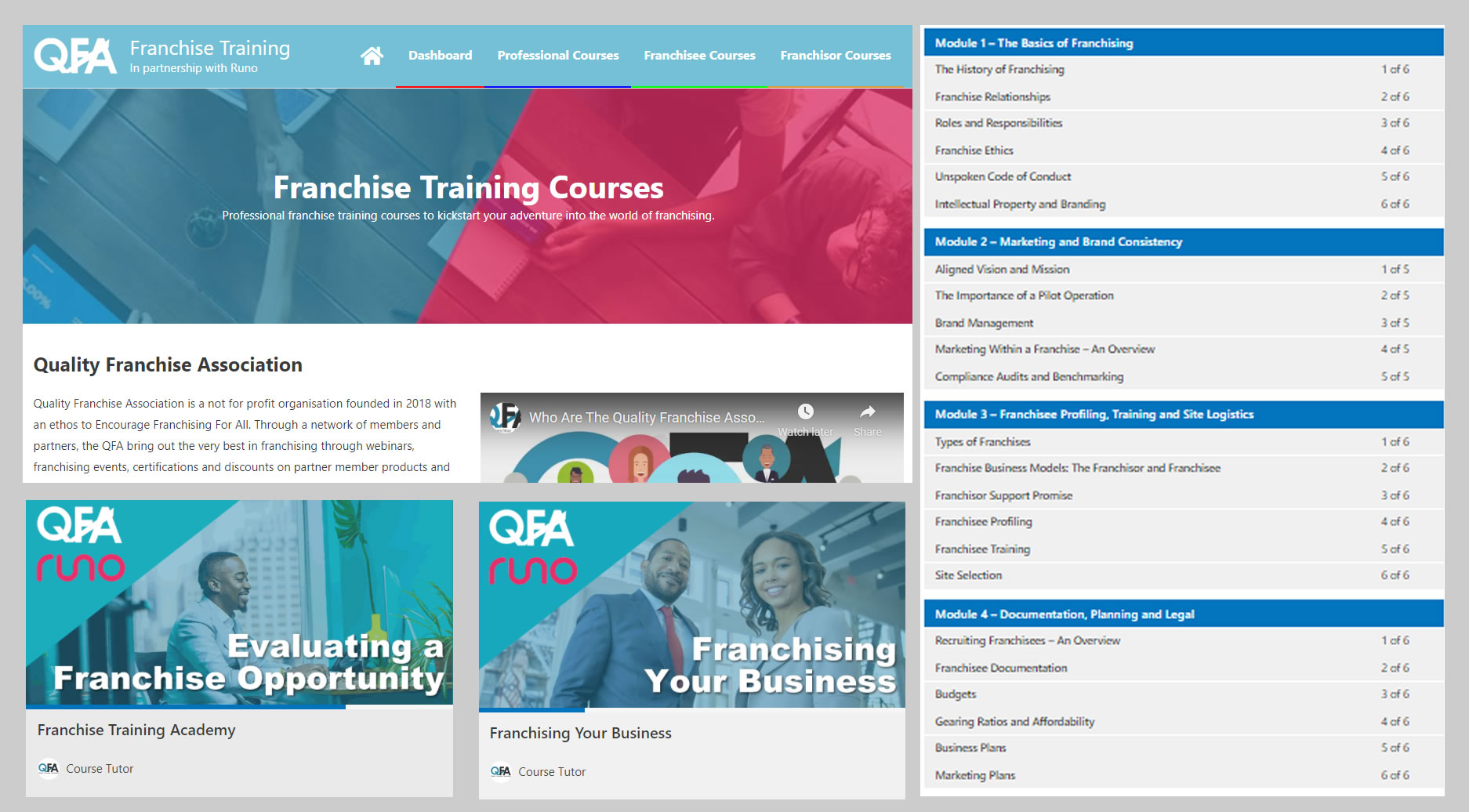 We are delighted to announce the we have launched our new free online training platform. The QFA franchise training platform in partnership with RUNO provides free online franchise training for prospective franchisors & franchisees plus a franchising professional course to attain the Verified Franchising Professional ( VFP ), the QFA's professional qualification.
Over the coming months we will be building many more courses for each of the three training pathways to help educate prospective franchisors & franchisees, increase performance of existing franchise networks & raise the professional standards within franchising.
Joel Bissitt, CEO comments "I am delighted with the new platform & the launch of the first 3 online training courses. This is just the beginning & we are already working on many new courses to help raise awareness of franchising, inform, educate & raise the professional standards within franchising generally. We have really enjoyed working with Julie Taylor & her team at RUNO & look forward to a long & successful partnership with them."
Considering investing in a franchise our franchising your business? Register for our free courses today here https://franchise-training.org.uk/