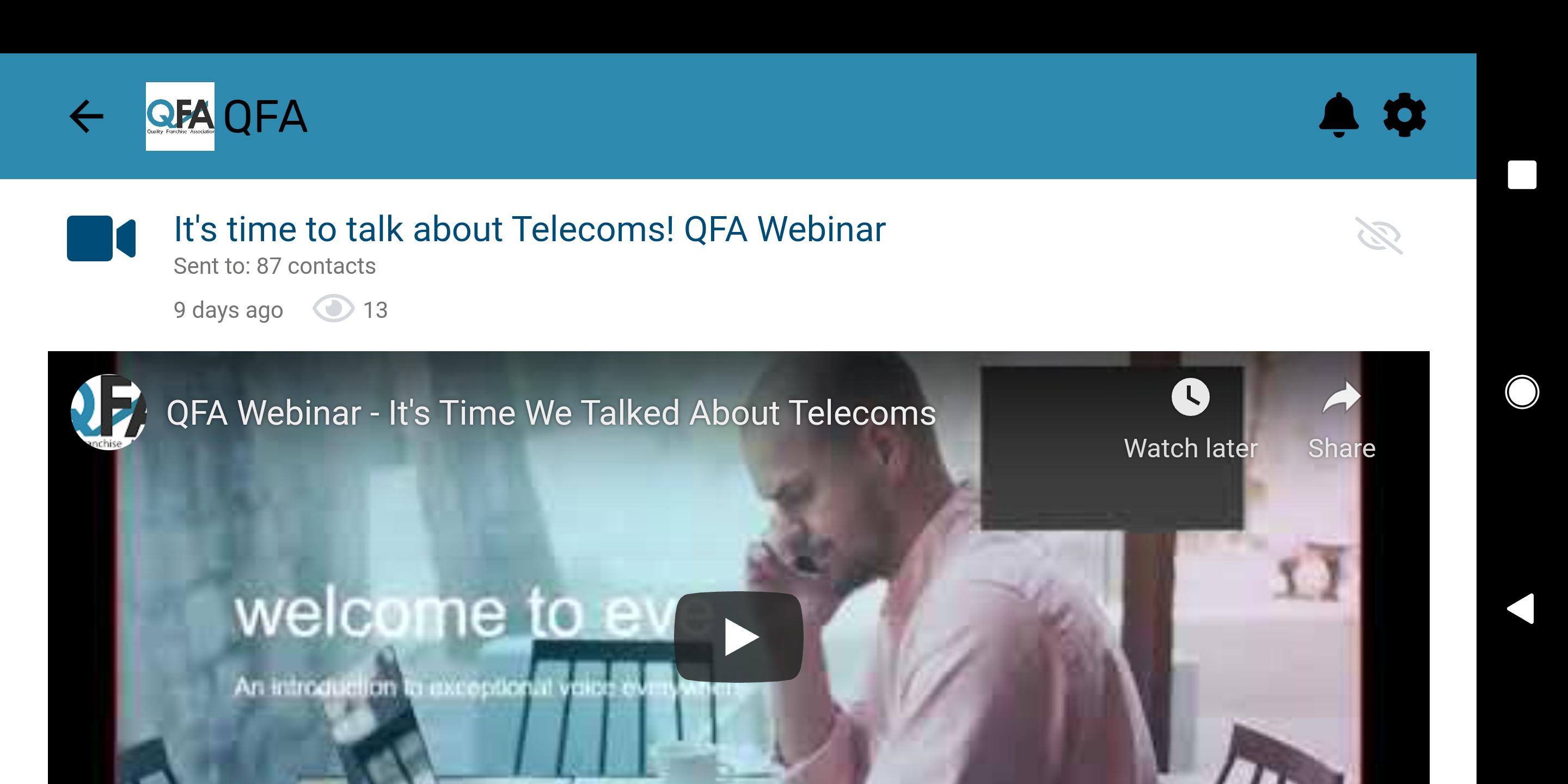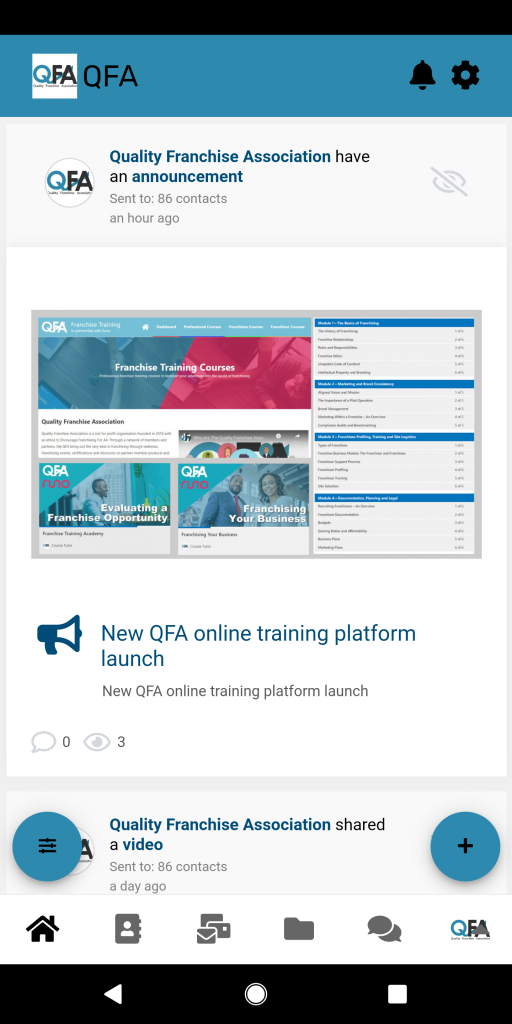 We are delighted to announce the launch of the new QFA communications platform. The new platform can be used with laptop & desktop devices & via the Android & IOS mobile application.
The purpose of the new app is to increase communications within the QFA membership & also provide free & up to date information to the public including prospective franchisors & franchisees.
The app shares posts, videos, events, documentation & even has a direct chat facility with the QFA team.
Joel Bissitt, CEO comments "This platform takes franchising into the 21st century. Members will be able to network with each other & promote their businesses to other members easily at no cost. The huge additional benefit is that the public can also download our app & access guides, documentation & posts from members. This provides QFA members direct communication with prospective franchisors & franchisees"
Join our platform & download the app
To register to join this free platform & access free guides, documentation & updates from the QFA complete the form below. On receipt you will automatically receive an email to advise next steps.