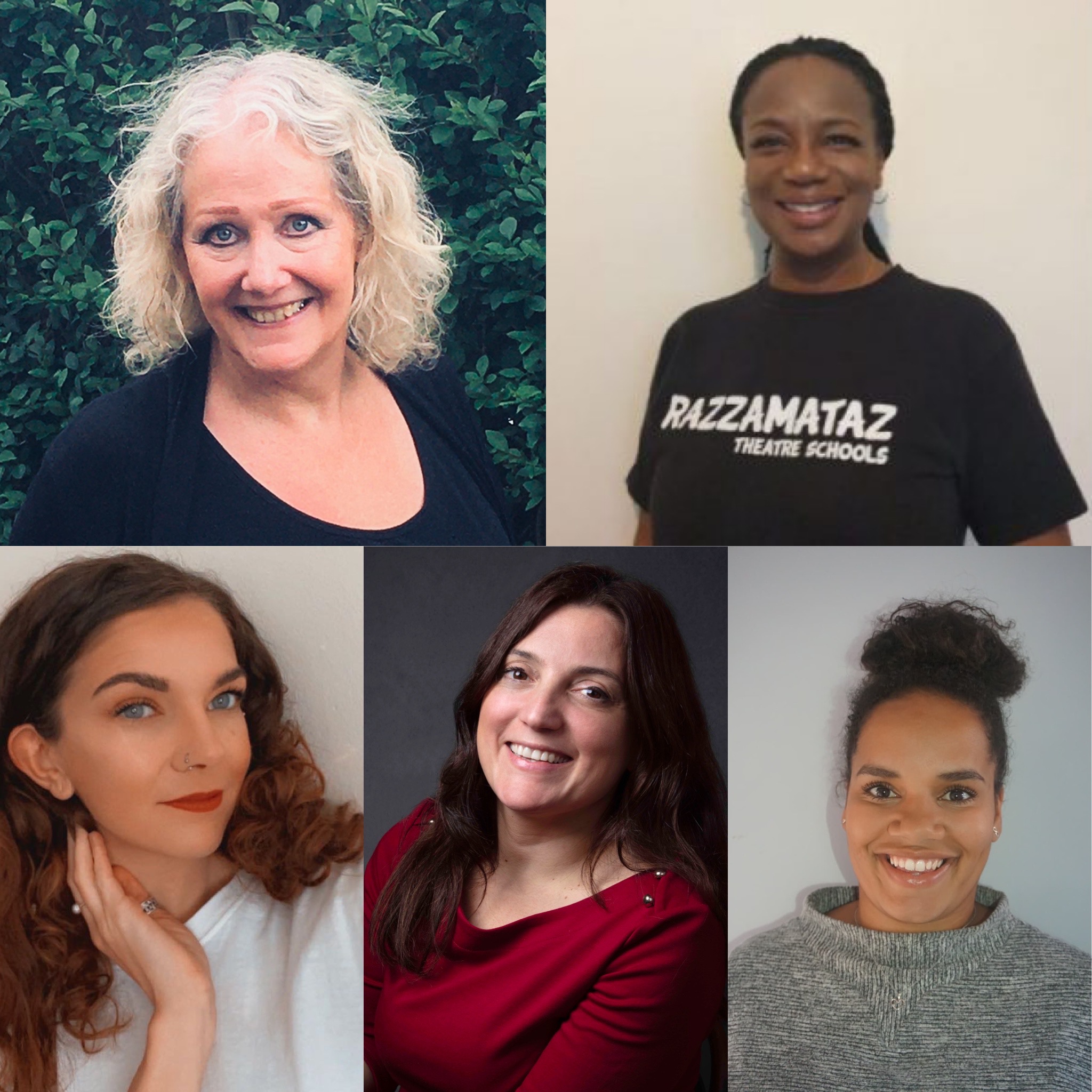 With more than twenty years' experience behind them, a Dragons' Den backed theatre school franchise is delighted to announce a number of new franchisees have completed their training and are ready to open their own theatre school.
Even through a global pandemic, the reputation of Razzamataz Theatre Schools has meant that new franchisees have come on board despite COVID-19 and the uncertainty that surrounds it.
Like all schools across the UK, Razzamataz has been working tirelessly to prepare for a COVID-secure reopening when it is permitted to do so. The Founder and MD Denise Hutton-Gosney, along with her Head Office team, have been working closely with the Children's Activities Association and other franchise networks in the sector to collaborate and have a clear policy for a secure re-opening. For now, all the schools have taken their high standards of performing arts training online together with multiple opportunities for students via workshops with professional performers from West End shows.
For the new schools in the network, they will of course be following the same stringent re-opening procedures as well as providing online classes until it is safe to return to the venues. There are new schools in Oxford, Wolverhampton and Wakefield as well as new Principals in Wimbledon and Penrith.
"We are delighted to be welcoming five new Principals to our network and three brand new schools to offer even more young people opportunities to enjoy all the many benefits that performing arts can offer," says Denise. "We know there is a lot of uncertainty in the world right now but our core beliefs of providing a space where young people can find fun, build resilience, make new friends and improve their confidence have never changed. As well as providing excellent performing arts training, we are sure that these key life skills are more important than ever before."
For the first time ever, the week-long franchise training was conducted remotely via Zoom, allowing new franchisees the opportunity to learn every aspect of running a theatre school from the comfort and safety of their own home.
Heather Hurd-Sinclair, the new Principal of Razzamataz Wimbledon says: "The sessions provided an excellent breakdown of the various aspects of the business we will need to become familiar with. Each of the presenters was knowledgeable and approachable. Delivery was well paced and engaging and I've come away feeling excited and ready to put it all into practice. I know that this incredible support will be ongoing and I really feel that I'm in business for myself by not by myself."
The disruption to daily life is simply unprecedented and the cost in terms of both physical and mental health and wellbeing is unknown, particularly in young people who may struggle with the lack of structure in their lives. Helen Mayes, who is the new Principal of Razzamataz Wakefield is looking forward to providing some exciting opportunities as she explains: "I am so excited to have joined the Razzamataz family and I can't wait to bring all the opportunities that Razzamataz has to offer to the children of Wakefield and the surrounding areas. The training week was a fantastic experience; we covered so much. The trainers were inspirational and motivational; their enthusiasm and love of all things Razzamataz was infectious. I finished the week raring to go, filled with excitement for the future, and feeling so proud to be joining the Razzamataz family."
Razzamataz has invested thousands of pounds in creating an online platform, which has enabled the schools to continue to offer an excellent standard in performing arts training. This well-considered and researched strategy has provided students with high quality, teacher-led sessions that offers continuity in their training and a lifeline to Principals who can continue to trade, learn new skills and reach out too many more young people in their communities.
"It has been a huge team effort but I'm so proud of how our entire network have pivoted their business to continue to provide families with the continuity and reassurance of participating in regular performing arts classes, where they can interact with their teachers and friends," adds Denise. "Not only have we used the online platform to continue to provide a much-needed service to customers, we have also used it to train our new Principals and meet potential new franchisees via online Discovery Dens. Whether our new schools open face to face with social distancing or via our online platforms, I am confident that the Razzamataz brand will come out of this stronger than ever before."
Meet our new Principals
Aina Gomez Piza, Principal Razzamataz Oxford: "The training was very comprehensive with a lot of information and actionable instructions too."
Danielle Campbell, Principal Razzamataz Wolverhampton: "The training we received was of a really high quality and was really informative. All bases were covered and if anything wasn't, I was more than confident to ask and knew it would be covered until I had a full understanding. I can already see the amazing network and support system that Razzamataz prides itself on and I'm really excited to be a part of that."
Helen Mayes, Principal Razzamataz Wakefield: "I finished the week raring to go, filled with excitement for the future and feeling so proud to be joining the Razzamataz family. The week was fantastic; great training, great presentation and I enjoyed it so much. I am so proud to be joining such a fantastic organisation and I can't wait to get started."
Asha Richardson, Principal Razzamataz Penrith: "I feel fully equipped and ready to launch my own Razzamataz School now. The training days were packed full of information, we've been give so many resources and everyone was so knowledgeable. It was a wonderful four days and I'm so thankful I could tune in from the comfort of my own home while having my little boy Lennox at home too."
Heather Hurd Sinclair, Principal Razzamataz Wimbledon: "Charlotte at Head Office was amazing. She made everyone feel comfortable and able to ask anything and she would always know the answer too!"
To find out more about a franchise with Razzamataz, Click Here.