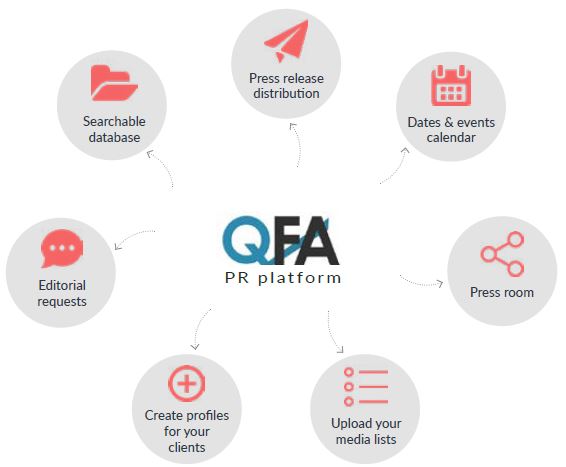 We launched the QFA PR platform two months ago, working with JournoLink, with one key objective in mind. To help members grow their brand profile, both centrally and at franchisee level without it costing a fortune.
Many of our members don't have the budget for full scale PR support, and this is where QFA PR fits in.
On the same day that one of our members, Kalmababy, signed up to the package costing less than £35 a month, she was picked up for a comment in an article in Parents in Business Magazine, and is now in discussion with them about a full scale piece too. Exactly the results we, and she, were hoping for.
Members benefit from a dashboard that enables you to distribute press releases to relevant journalists, to have journalists contact you when they are looking for comment and case studies, and provides you with your own media room to sit on your website that is automatically updated for you. And you also have a full calendar of events and data in front of you to know when is a good time for you to comment.
We have worked with JournoLink though to enable you to provide a dashboard to each of your franchisees too, giving them their own media room on their page or website. You can control everything to preserve you brand look and feel, which is so important to franchises.  What is unique and even groundbreaking in the franchise world is your ability to make this part of the franchise marketing package and provide value to the levy if you make one.
Is it easy to use? We use QFA PR for our own PR, and yes t is easy to use. Easy to send out a press release, easy to respond to a request from a journalist, and easy to set up the media room.
If it's that good, why is it so affordable?  Simply because it has a high degree of automation in it. The model is very intuitive and avoids the need for an expensive PR agency.
We are encouraging all members to have a look, and a chat with the delivery team.  Just by clicking here and registering lets you look at what is available to you before you part with any budget!
Want to learn more?  Have a look at the summary on the QFA website by clicking here.