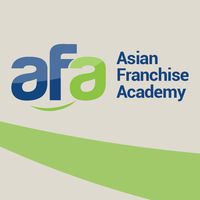 We are delighted to announce that we have a new partner member, the Asian Franchise Academy ( AFA ).
AFA are an Asian based global franchise consultancy business that has traded since  2012 assisting businesses to grow in Asia & help Asian businesses grow internationally.
Joel Bissitt CEO comments "We are delighted to partner with the AFA. We are seeking to partner with similar businesses globally over the coming years. Partnership with the QFA makes a lot of commercial sense for franchise businesses seeking global expansion. Likewise new incoming partners such as the AFA can also help our members international growth."
If you are an international franchise association or consultancy business & would like to find out more about the benefits of partnership with the QFA please complete the form below.