From 'merci' to 'miaow', Helen finds the purrfect second career with The Cat Butler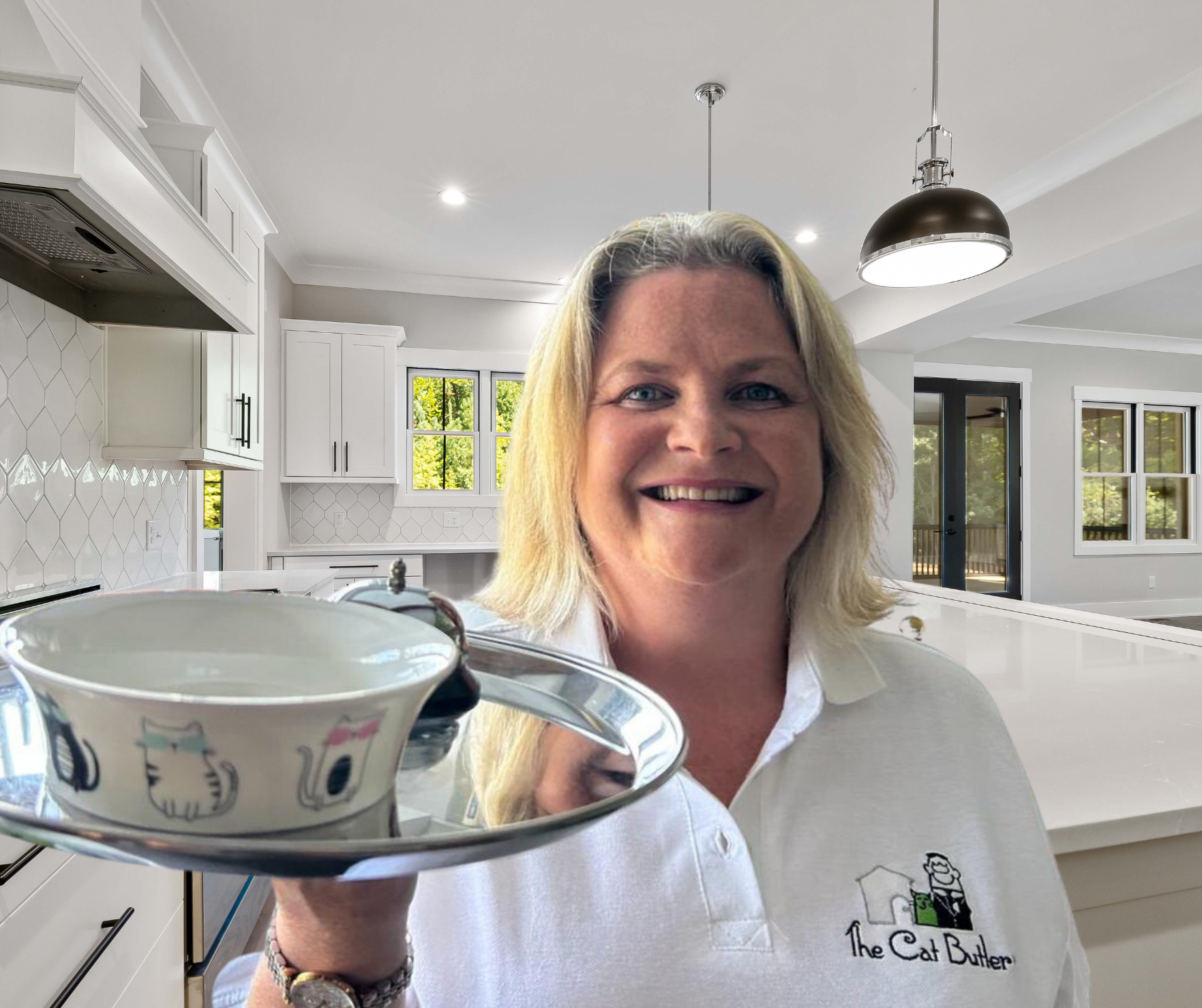 The Cat Butler has awarded a new franchise to former language teacher Helen Mulloy. 
Helen (50) has given up a 26-year career teaching French and German in a Secondary school to become The Cat Butler in the Wirral, caring for pampered cats in the area when their owners are at work or away on holiday.
Helen will be visiting cats while their owners are away from home across the Wirral in Birkenhead, Prenton, Wallasey, Hoylake, West Kirby, Greasby, Heswall, Bromborough and Bebington.
She said: "Leaving teaching after 26 years was always going to be a big wrench but I knew I wanted the chance to have a second career and owning my own business was something that has always appealed to me."
The Cat Butler's premium service involves visiting cats up to three times a day in their own homes to ensure they are fed, get as much affection as they want, and that their litter tray is regularly emptied. Additionally, Cat Butlers provide a 'light touch' security service by checking over the house, watering plants, putting out bins and opening and closing curtains, giving the home a 'lived-in' look while their owners are away. For added peace of mind, they are fully insured and Pet First Aid qualified, meaning they can administer general medication and injections to cats suffering from diabetes.
Helen explains: "My husband and I haven't been able to go on holiday for years because we didn't want to put our cats into a cattery, so I totally understand my client's fears about leaving their fur babies.  The Cat Butler is going to offer them the service I wish I could have found for my cats, giving them complete peace of mind while they are away."
Once Helen had found The Cat Butler, she says the process to buy her franchise was very easy: "I filled out a questionnaire online then Sandra contacted me very promptly to talk me through the franchise opportunity. The more I heard the more I liked. We went through some financials and at that point I could see the scalability of the business and that I could really make it work."
Recently, Helen attended The Cat Butler training run by founder Sandra James in Hertfordshire. 
"I found the training really interesting. It was three days in total consisting of operations training on the first day, going through the manual, listening to recordings of phone calls and watching a video created by one of the first Cat Butlers. There was lots of modelling of good practice and scenario discussions.'
"The second day we shadowed an existing Cat Butler and got to meet some lovely feline clients. It was good to see the theory of day one put into practice. Finally on the third day I did my cat First Aid Training which I'm delighted to say I passed with no problems."
Commenting on the training Helen said: "The training was excellent and I learned a lot. I came away with a greater understanding of the responsibilities that go with the role which have equipped me well for beginning to visit cats on my own up here in the Wirral."
Helen is now back in her territory and beginning to build her new business. She has had some news coverage in local publications and already has taken on her first clients. She concluded: "I have had a very rewarding career to date as a languages teacher but now I am looking forward to swapping conjugating French and German verbs for giving belly rubs every day. Less 'merci' and more miaow!"