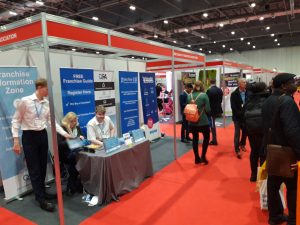 We have just returned after a very successful two days exhibiting at The Business Show, ExCel, London.
We had 4 from the QFA team working on the stand for the two days & were also joined by some of the team of Fantastic Services who are a QFA member & co sponsored the event.
We had a great position near two seminar halls & a good flow of people coming to the stand over the two days. We had a lot of businesses that were very interested in how they could grow their business through franchising. We also many individuals that were considering setting up a business but had not even considered franchising.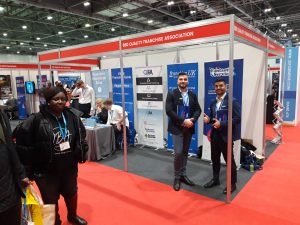 Our team are already following up all the enquiries over the two days & we have already secured both Partner & Full Member applications to join us & enable us to provide even more benefits to QFA members in 2020!
Joel Bissitt, CEO comments "I would like to thank our event sponsors Fantastic Services, Screen Rescue & Pink Connect. We invest every penny of our membership revenue back into promoting ethical franchising & supporting our membership. We are very grateful for all the generous support we have received from our volunteers & members this year enabling such rapid growth. I was overwhelmed by the positive feedback from the show plus the membership applications & partnerships forged in just 2 days. With these new relationships we will be able to offer even more benefits to QFA members in 2020 & continue our rapid growth as the positive voice of franchising."