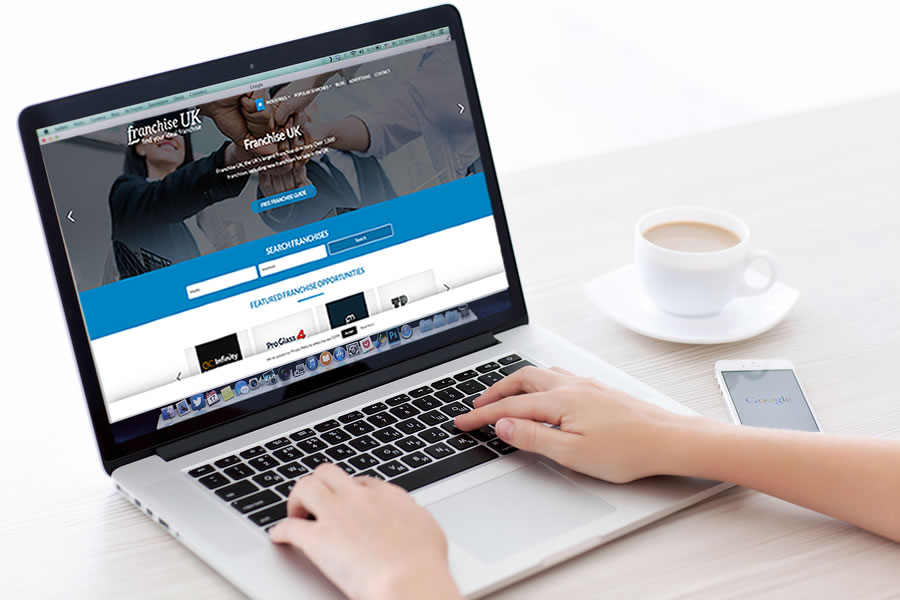 Everyone seems to be hooked on the idea of franchising these days. It seems to be the talk of the town pretty much everywhere. Both here in the UK and around the world, franchising has become one of the fastest growing and most preferable modes of owning a business.
The interesting thing about franchising is that it is not a new concept. It has been around for quite a while but the current rise in its popularity is unprecedented. The rapid pace of growth of franchised businesses is attracting more and more entrepreneurs who seem to prefer owning a franchise rather than launching their own startup nowadays.
There probably isn't an industry today where there are no franchises operating. Especially in the UK, they are there in almost every industry and continuing to grow swiftly. A number of different types of franchises such as part-time franchises, van-based franchises, food franchises, and home-based franchises can be seen today all over the United Kingdom.
The impact that these franchises have had on the British economy over the years is also unprecedented and a very important one. Our economy gets millions of pounds every year because of the many franchises operating within our markets.
In addition, the franchises UK has are also responsible for the livelihood of thousands of people. Gainful employment is provided to so many individuals who are able to improve their standard of living and move up in life.
Then there is also the question of ease of doing business. Compared to a startup, there are numerous advantages of running a franchise which makes this method a preferable one for serial entrepreneurs as well as aspiring ones. Because of this, everyone wants to get in on the act and avail the advantages of a franchise.
Of course, buying a franchise after identifying the right franchising opportunity is a skill that needs to be mastered if you want to become a successful franchisee. You need to know what does owning a franchise mean, which is the most appropriate type of franchise UK has, and the pros and cons of franchising a business.
In this piece, we have put together all the tips and guidelines that you should follow in order to find the right franchising opportunity. Read on to find out how you can do just that.
1. Clearly Define Your Goals
You need to be crystal clear in your mind about why you want to enter the complex yet enchanting world of franchising. The reason(s) could be anything. It could be something as simple as a desire to be your own boss or something loftier. That doesn't matter.
What is important is that you are brutally honest with yourself. You need to look deep inside to find the exact desires which have prompted you to want to get into franchising. Setting goals is important for doing anything and it is the starting point of any business. So, make sure that your goals are clearly defined.
2. Shortlist Some Options
You will need to research thoroughly and do your homework. Identify a few options that seem like a good fit with your vision and goals. Consider what a typical day would look like in these places and if your vision and personality will be able to fit in with the prevalent culture. Create a shortlist of options that appeal to you.
3. Make First Contact
Get in touch with the franchises that you have shortlisted and see how the franchisor reacts to your enquiry. This will reflect their level of enthusiasm about a possible deal. Note little things like how the interaction with the franchisors pans out.
Do they answer your calls straightaway or let them go to voicemail? Were they courteous and professional enough in the communication? Keep an eye out for these pointers. They will help you in making a final decision on your choice of franchise.
4. Understand their Processes
When you get in touch with a franchisor, get detailed info about their franchise sale procedure and qualifying process. This will help you understand what needs to be done to acquire the franchise and keep you on the right track.
It will also help filter out companies that do not have any proper procedures in place for this purpose. A lack of system is an immediate red flag and you should cross such a franchise off your list immediately.
5. Go Through All Franchise Documents
Have your legal advisor with you when you are going through the paperwork. You need to have a solicitor by your side who is an expert on franchising. He will know the ins and outs of the franchising world and give you the right advice.
6. Get In Touch With Existing Franchise Owners
Talk to people who are already a part of the franchise network. Ask them about the pros and cons of owning a franchise of that particular brand. You will pick up lots of valuable information this way.
7. Execute the Agreement
Once you have done all the research and analysed every aspect, it is now time to execute the agreement and acquire your franchise. Make sure that all the paperwork is complete. In case it isn't, ask the franchisor to get everything in order before you sign on the dotted line. Also, see to it that you have been provided a copy of each and every document for future considerations.
If you would like to find out more about buying a franchise in the UK, take a look around the Quality Franchise Association website for more.