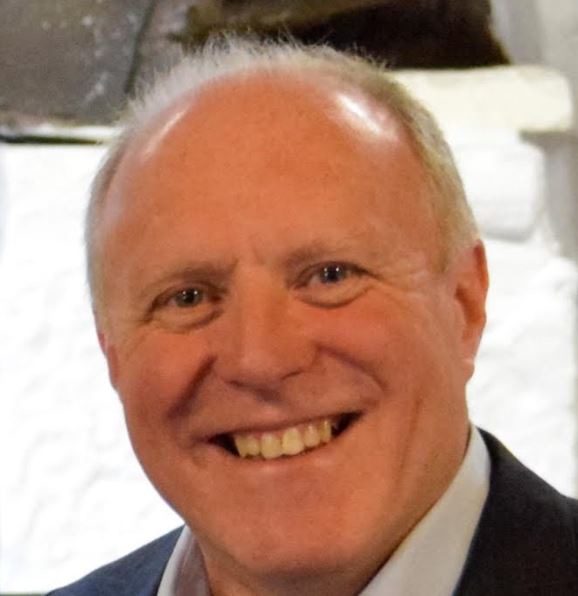 The Quality Franchise Association are delighted to welcome David Costello to the team. David has extensive experience within franchising and with strong finance background, it will be a pleasure to work with him and we're confident that David's expertise will prove a strong asset to anyone looking to franchise their business or get into franchising.
Below we catch up with David, who tells us a bit about himself, his past roles, and his aims.
Please tell me a bit about yourself:
My first career was in banking; I joined NatWest straight from school. About two weeks into the job I recall telling my father 'I won't stick this six months!'. Twenty one years later I was still there! After rising through the ranks, and several branch manager roles in my home county of Essex, I joined the bank's Head Office small business services team as Franchise Manager. Within a couple of years I'd been promoted to Head of Franchising.
The opportunity then arose for me to move into Wealth Management and I accepted a job with one of the bank's offshore subsidiaries in Guernsey. This was to be the first of four management roles with Channel Island banks. When I wasn't looking after the affairs of the island's financial intermediaries I was developing specialisms in the offshore insurance market and internet gaming sector.
Somewhere in between I spent three and a half years running my own company which operated as the London office of one of the leading franchise consultancy brands. From a zero client base I grew the business into one of the busiest franchise consulting practices in the UK. I worked with a wide spectrum of businesses from small SMEs through to large corporates helping them to embrace franchising as a means of expansion.
In 2012 I retired from banking to take life at a more leisurely pace. I spent a couple of years working in the travel industry for a cruise group and a period volunteering with The Trussell Trust, the organisation that operates the majority of the UK's foodbanks. I later branched into property buying, improving and selling. I also, along with my wife, provide interim/temporary property management services for owners of large residential properties and small farms around the world.
I'm 59, an Irish citizen and hold Australian residency. My wife and I together have 7 grown up children, and 1 grandchild, spread across three continents.
As a board member, how will your services benefit the franchise sector?
My background is in banking and finance and I'm very much a numbers man. I feel I can make a positive contribution in the areas of franchise feasibility (should a business franchise or not), business planning, financial modelling (P&L and cashflow) and driving franchisee (and consequently franchisor) profitability.
What are your biggest achievements within franchising?
While NatWest's Head of Franchising we extended the bank's market leadership for both franchisors and franchisees . At the same time I became recognised as a leading authority on franchising and small business matters. I then successfully made the transition into franchise consultancy and grew what was effectively a start-up business into one of the UK's busiest consultancy practices.
Why have you partnered with the Quality Franchise Association?
I have accepted the invitation to join the Board of the QFA because I feel that I have a valuable contribution to make and can share my experiences with the association's Board, its members and the wider business community. I'm a strong advocate of good, ethical franchising – and no other way!
What are your aims for the next 5 years?
Over the next five years I aim to re-launch my own franchise consultancy practices, offering a range of top quality products and services, in both the UK and Australia. I also aim to make a positive contribution to franchising generally by sharing my experience of good governance and what does and doesn't work for franchisees, and therefore by extension franchisors.
What brands have you worked with in the past and how have you helped them thrive?
As NatWest's Franchise Manager, and later Head of Franchising, I visited and maintained ongoing relationships with literally hundreds of franchisor businesses, including the major household name brands, across all industry sectors. I promoted good franchising practice and gave them access to world-class account management tools and loan products.
As a franchise consultant I used my experience to recommend strategies that I had seen work elsewhere and avoid pitfalls and mistakes that I had previously seen others make.
What are some of your hobbies and interests? What do you do to relax?
My wife and I love to travel. I take a great interest in world affairs – particularly at the moment! I am a long distance walker and can often be found on one of the UK's excellent national trails. I enjoy watching horse racing live (for the spectacle rather than the gambling aspect), Formula 1 and soccer. I've been a supporter of Guernsey Football Club since they were formed and watch them whenever and wherever I can. I like to keep busy!
Have you got a question for David? You can learn more about David's background and get in touch with him below.
David Costello | Quality Franchise Association (franchise-association.org.uk)