Normally this time of the year, like so many other people I would be spending time visiting the various franchise shows and seeing the amazing range of franchise opportunities, I've really missed those face-to-face conversations, the breakout sessions and listening to inspiring guest speakers.
I think this year would have seen record attendances, after talking to several franchisors they confirm that enquiries are up on last year, which is fantastic news, so roll on later this year when maybe we can all get back together again.
However, it's also great to see organisations like the QFA bringing virtual awards online to the franchising community, with over 170 entries that shows amazing commitment from franchisors, I'm sure you'll agree that big thanks must go to Joel and the team for putting on a great show.
Special congratulations to Fantastic Services, who cleaned up the franchisor of the year winner category.
But I can't get away from what I miss the most and that's catching up with colleagues and franchisors over a great coffee, especially if there's cake. That may have to wait for a while, so instead…
…have a coffee on us.
That's right, a free coffee on hubhat. Be one of the first 50 franchisors to book a 20 minute online introduction demo to our latest intranet solutions and we'll send you a £5 Costa Card.
Enjoy a coffee on us and we'll give you a flavour of what hubhat could do for your franchise and if you're lucky there maybe enough left over for a slice of cake too!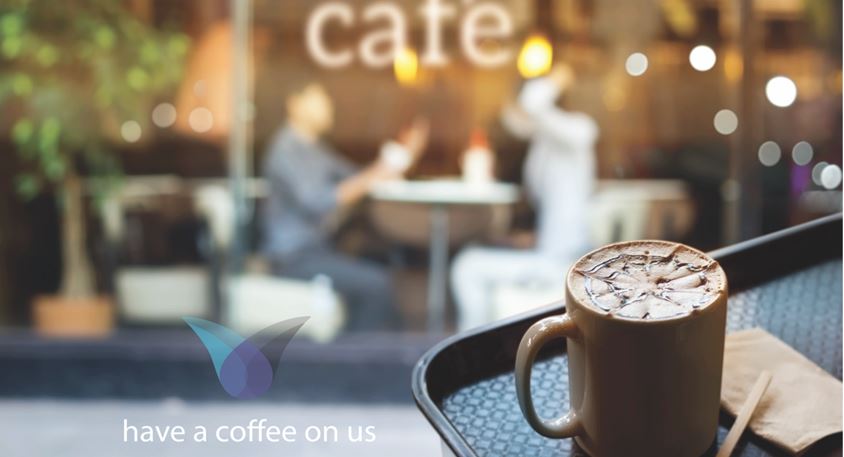 What's different about a hubhat intranet?
We like to think it's a place where franchisees can see what's going on in your franchise, a place where your latest news, files and documents can be safely uploaded.
A place where everyone can share and participate, it's much more than just an intranet, it's a go-to place for your franchise network.
With 3 options, there's something for everyone, whether you're a new entrant growing your franchise network, an established franchisor or large enterprise, you get the benefit of tried and trusted solutions at a fraction of the cost of a new build.
I'm Clive Taylor – co founder at hubhat, if you want to smell the coffee and catch a great demo.