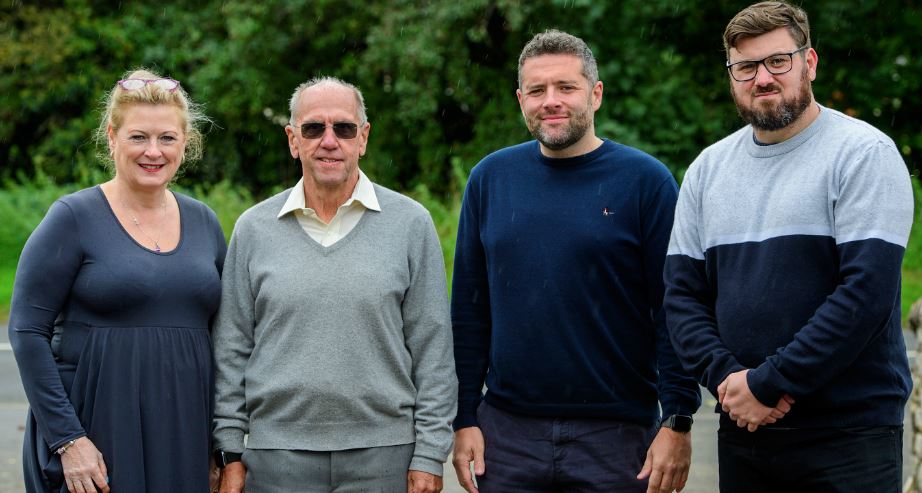 Franchise industry specialists are in confident mood as the UK's journey out of lockdown gets underway – having handled about  £5 million worth of deals over the past quarter involving people eager to join the sector.
Directors at the Runo Group have been busy behind the scenes, as rising numbers of entrepreneurs and investors rush to discover more about a sector which already boasted a turnover of more than £17 million, employed 710,000 people and had 48,600 franchised units (BFA).
Runo's head office is based in Leadenham, Lincolnshire, and its team continues to process serious enquiries from individuals ready to take the plunge and buy their first franchise and serial investors who feel now is the ideal time to snap-up and manage five, 10 or even more franchised outlets.
Runo Director Andy Hulbert said: "There is definitely life after Covid.  We have done more business over the last three months, than over the last 18 months.
"Investing in a franchise is appealing to many because there is a huge choice of well-known brands to choose from and the franchisee gets a wealth of support from the franchisor.
"Entrepreneurs who take the franchise route into business are also typically more than 90 per cent successful, compared with those who launch a non-franchised enterprise. Many see a good return on their investment within 18 months."
Runo sells franchises, including Paul's Bakery, Miss Millie's and the bubble tea brand Cupp.  But it's about more than the food and drink sector. Other brands include Capital Electrical Wholesalers (CEW) and Runo's latest client Hairdressers Low Cost (HLC).
"Over the last quarter, we have been handling around 200 deals with potential new franchisees – some of these are still subject to contract.  We are also spreading our wings internationally and talking to franchisors in France, Belgium Holland, the Czech Republic, Canada and America, about introducing their franchises in the UK," added Andy.
Runo is delighted to have been made master franchisor for Spanish hairdressing brand Hairdressers Low Cost (HLC) in the UK and Ireland.
Runo-HLC Director Julie Taylor said: "We are pleased to see growing interest from people wanting to either own and manage a salon, where they could also offer beauty treatments, and others who want to own and work in their own salon.
"We are happy to work with new or experienced franchisees and we offer the full "handholding" service and can also signpost entrepreneurs to our contacts in the banking, legal and property sectors," she added.
The Runo Group will be showcasing its services at The Virtual Franchise & Business Opportunity Show, which runs from May 4 to 6.
It is being organised by Complete Business Opportunities with the Quality Franchise Association (QFA).  Readers interested in "visiting" this event are encouraged to register their interest using this link: https://bit.ly/38786ki