Seeing someone' success is one thing, but understanding their struggles and how they found their passion is a whole new story…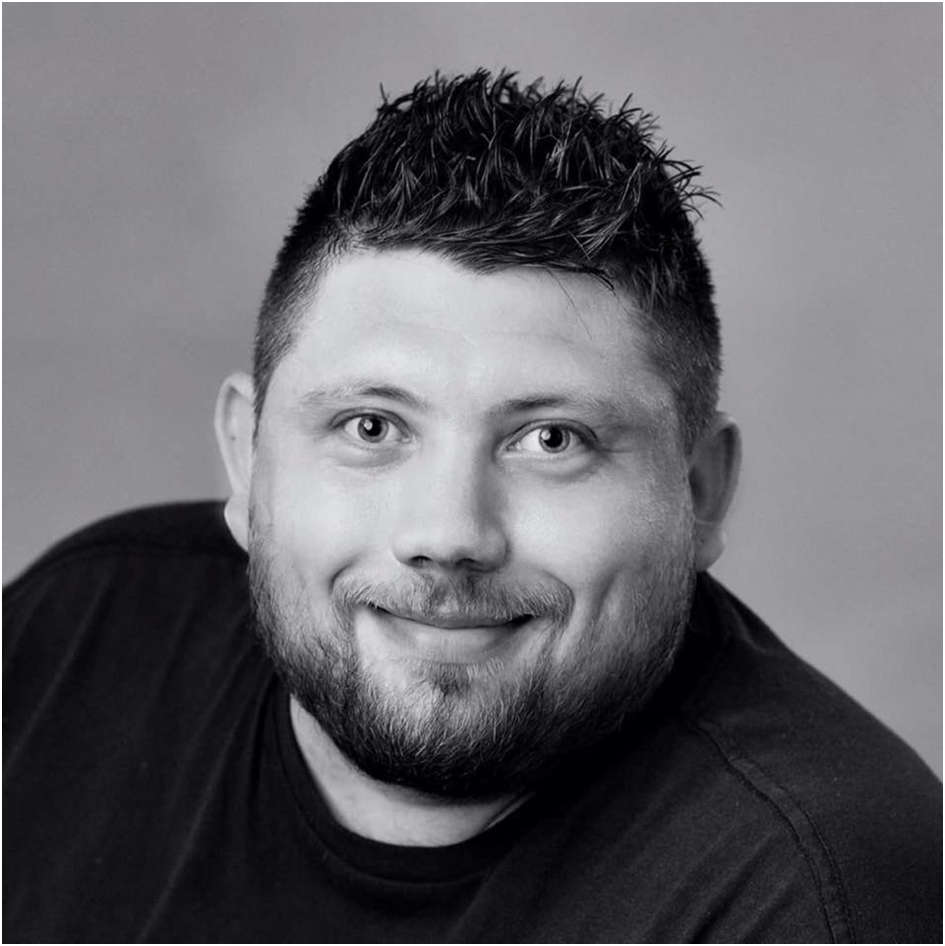 Through highschool Brendan Taylor, Baby Art CEO struggled; bullied for his size and struggling in class, Brendan was kicked out of mainstream school in his last year.
Young, ambitious, eager to make something out of himself but under-qualified, he started in door to door sales. Through determination and hard work he became the youngest "best salesperson of the year". With his confidence growing, at 16 he was appointed canvassing manager with a team of 20 people. This accomplishment would be enough for most people, but not Brendan. He didn't wake up every morning excited to go to work and he wasn't passionate about his job. Determined to succeed and unwilling to settle for second best Brendan started to consider other options.
That christmas Brendan and Kaylie were expecting their first child Lacy. Kaylie and Brendans mum saved up and bought him his first camera. He's always loved taking photos and with a little one on the way, what better time to invest in his first one.
After playing around on photoshoot and capturing every moment life had to offer, Brendan took at look at some photos that were professionally done for his sister…and realised his were better!
He had a natural flare and instics with an eye for detail! From that moment he had decided . . . he was going to become a photographer! After doing a few photoshoots for families and commercial advertising it was clear to Brendan that this was what he was supposed to do. He secured a loan and created a business plan to start his first ever photography company.
The only thing Brendan wanted to do from then on was take photographs forever…
however being a new family, the risks were too high. Having only ever done 4 paid for shoots and with no experience running a business, the decision was made that he needed more experience.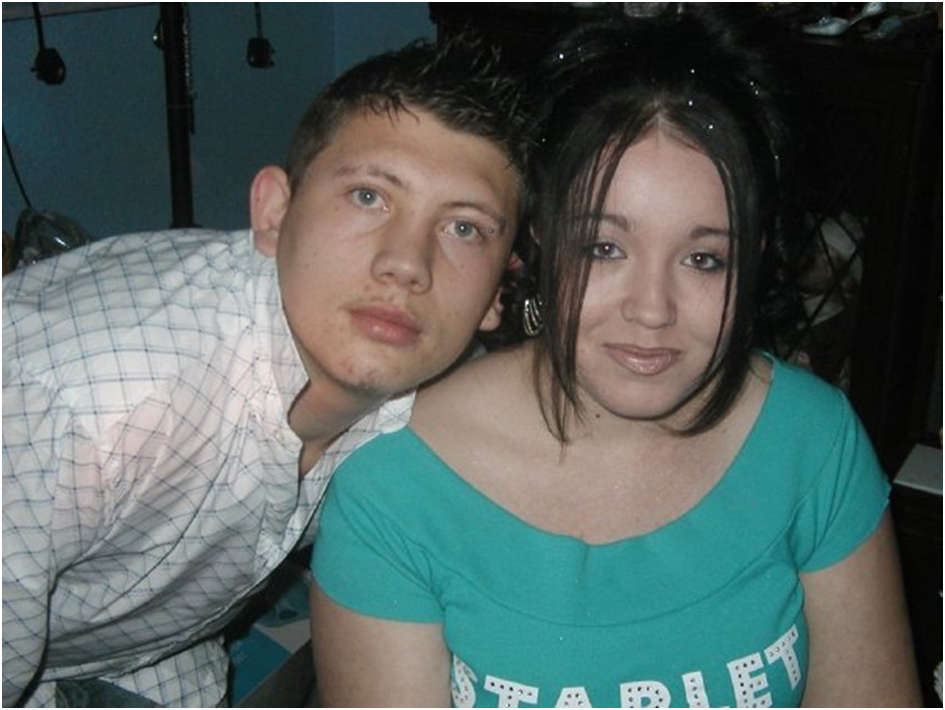 Brendan started working for another studio, to gain further experience and business acumen. The opportunity arose for Brendan to run the studio during his managers absence. He changed the style of shooting and viewings to what he believed customers wanted and sales increased by £9,500 in just one month!
However, changing the company's strategy and style without prior permission landed him in trouble, regardless of the success his changes had resulted in.
After the high of smashing his target, to the low of being told it wasnt allowed his passion was wavering. He knew he could succeed, he's already started to prove it, all that was missing was the confidence to take the next leap.
It was time for him to branch out on his own, armed with the knowledge he had acquired he was ready! Brendan was declined the start up loan he was previously accepted for as the recession hit the UK. All hope was lost.
Kaylie's father, a successful businessman, saw the potential in Brendan and the passion within him, he took out a loan in his own name for Brendan to be able to open his first studio. Filled with fear, 22 years old, money borrowed from Kaylies father, his family's livelihood on the line, Brendan started his business.
In the first year they turned a £30,000 profit. Coming from a single parent background and having struggled the majority of his life, that kind of profit was unheard of to him. They celebrated in style and paid off all of their debts and took the whole family on holiday!
3 years in to trading and things dropped. 6 months behind on rent, stress levels through the roof and unable to see a new way out. A voucher company offer them a promotional deal, to advertise photoshoots on their websites. It saved them…but the passion that was once there was wavering, work was stressful and relentless. Money doesn't equal happiness.
After attending training newborn photography training with Ellie Cassidy, Brendan and Kaylie were reborn as they found their love for newborn photography. Whilst it's a harder style of photographer, the look on a new parents face when they see their images is priceless.
Following that, Brendan started training with James Carter which changed his outlook on not only how he ran his business, but his life.
Baby Art started to be tentatively formed, playing around with marketing and putting their time and passion into what they loved, newborn photography.
Things were on the up once again, but what comes up, can come down. Brendan and Kaylie had a miscarriage at 20 weeks pregnant, Baby Lewis.
This devastating event shook the family to their core. Going through such a terrible ordeal changes your perception. You truly realise how precious each and every life is. You re-evaluate your life and the things in it, your priorities change.
It made them realise that Baby Art isn't just taking beautiful images. It's capturing memories that you can remember for years to come. It's freezing time, just for a moment, to relive your experiences again and again.
The "Bump to Baby" package was formed. The maternity shoot was added to the package so families can capture the wonderful period in time when mother is with child, a moment that you can never recreate, or fully express in words.

Many families share their wonderful stories with Baby Art, from IVF babies, Rainbow babies and Miracle babies, Brendan and Kaylie found their calling, capturing memories for others so they can enjoy their precious moments forever.

"We don't work to live, we live to work! We love our jobs and even if we won the lottery we would still do what we do. . . except we'd be able to reach more people and capture more perfect moments." Brendan.
Baby Art now have 5 studios around the UK and is growing all the time. Being a part of the Baby Art family isn't just about taking photos or making money. . . it's about being a part of someone's fantastic journey, hearing their stories and being invited along to capture their precious moments.
Each of our studios joined Baby Art at different times, for different reasons, during different times in their lives. They all have one thing in common … they care about making a positive impact on people's lives.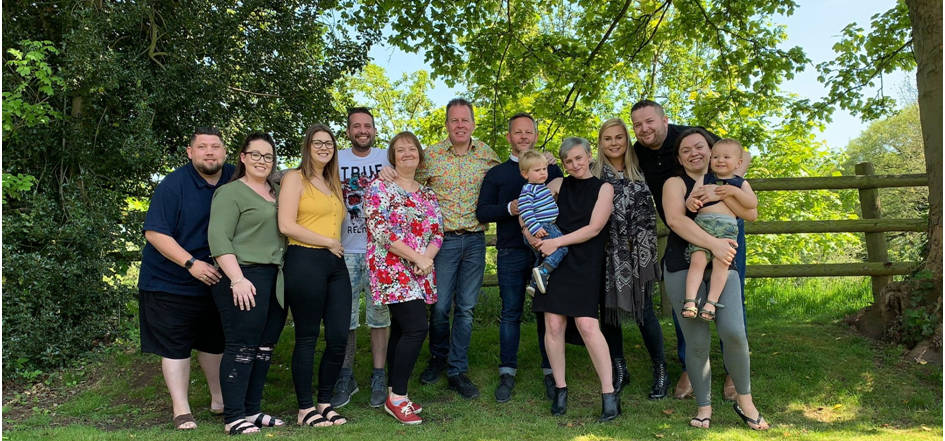 "It's a wonderful feeling when you finally find the thing you were meant to do. Celebrating new life through images that can be treasured forever is mine. Finding a career that matches your passion can be difficult. Through working in this industry I found other like minded photographers whose passion ran as deeply as mine. They joined me on my Baby Art journey to become the World's number 1 Baby Photography business. We support each other and through hard work, determination and sincerely caring about each and every family that comes to us, I believe our dream will become a reality" – Brendan
Baby Art have gone from strength to strength, they have won internationally recognised awards, been featured in OK magazine and were even chosen to photograph the likes of Holly Willoughby's niece!
It doesn't matter where you come from, how you started, what mistakes you've made or the barriers that you've faced. Channel your negativity into something positive and embrace the help and support around you. For one day you'll be in a position to help others also. Baby Art is no longer just 2 people trying to help others, they are a family and support network capturing beautiful memories for people all over the UK.
To find out more about how you can become a franchisee with BabyArt, Click Here