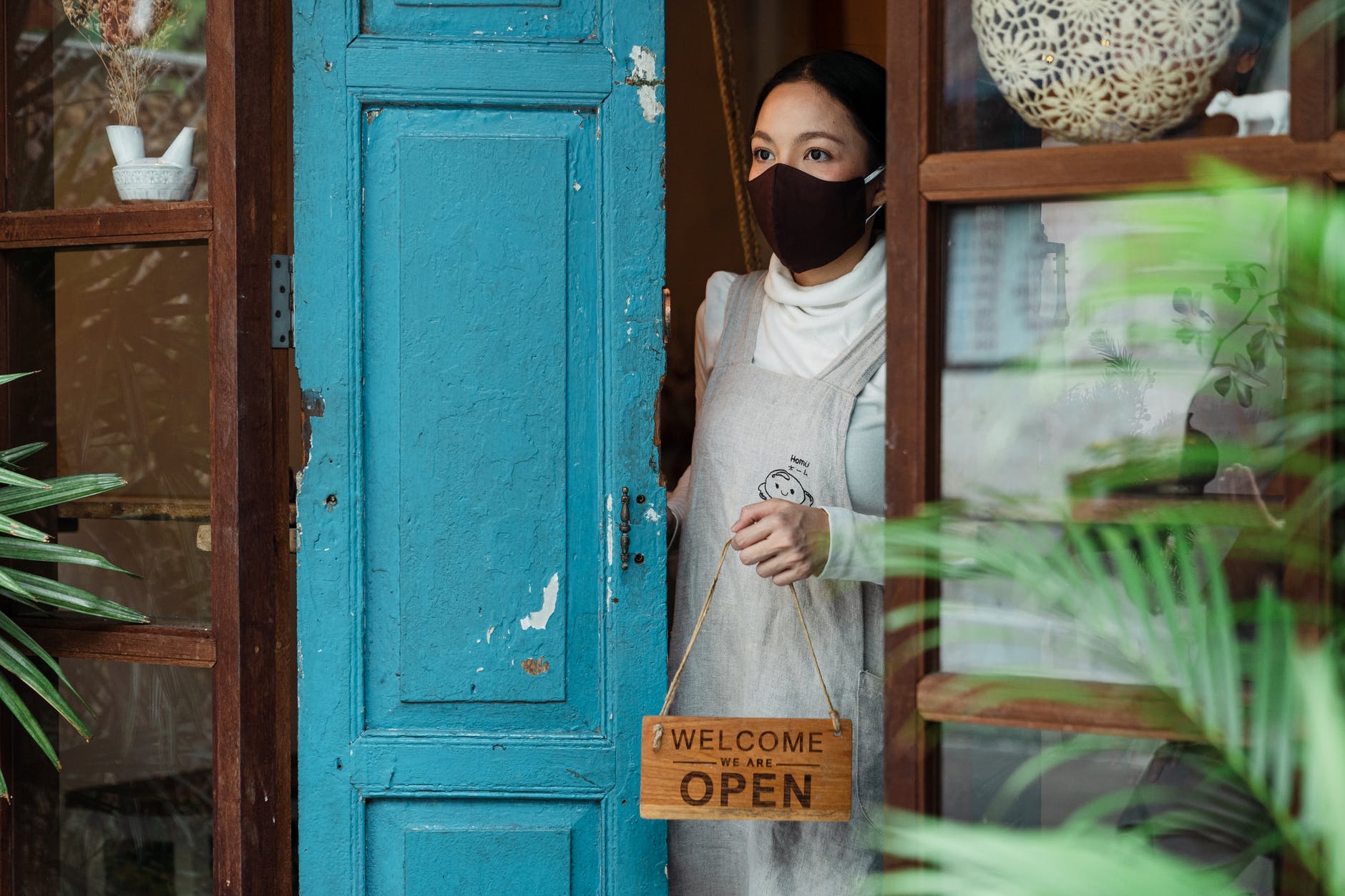 How COVID might have changed the franchise game in 2020
The Coronavirus pandemic has changed all aspects of our lives throughout 2020, but what effects has it had on the franchise game? Like all things, we may not know the true impacts of the pandemic until many years into the future, when we can observe how the economy has changed. However, we can take a look at things so far, and estimate how the franchise situation may continue to adapt. Hopefully, this will allow you to plan a franchise business that can still thrive despite the unprecedented nature of 2020. Here, we discuss everything you might need to know:
How Coronavirus has already changed franchising in 2020
Sanitation
Whatever industry your franchise operates in, the pandemic will have forced your business to implement and utilise social distancing measures. You'll most likely have had to put up signs reminding people to stay two metres apart at all times and limits of how many people are allowed in your store or on your premises. Hygiene measures have never been talked about so frequently, and many franchises will now be detailing exactly how people should be washing their hands, for instance. These changes are ones that none of us could have expected.
Sanitation is not only increased from a customer perspective, but also from your business's perspective. Your surfaces and products will need to be regularly and thoroughly cleaned. As a franchise owner, you should bear in mind that this may take more hours before or after your regular opening and closing times, and it will be your responsibility to make these changes to the workforce and their hours.
Specific measures will depend on your individual franchise, for example, if your business is food-based, you'll also need to wear gloves and ensure that customers and workers are separated by some kind of barrier or windows.
One of the most significant changes – nobody around your franchise should be seen without a mask.
Going online
Many businesses have had to adapt to making sales and dealing with customers online, and franchisees are not exempt from this. You'd be surprised how easily a franchise can continue to function online – you can organise deliveries, pickups for any local customers, and you're more than able to efficiently serve your customers without any potentially dangerous face-to-face interactions.
Dealing with worries and insecurities
Nobody can deny that 2020 has been a strange time, and all businesses have suffered. What we used to know as normal is no longer the case, and you may be feeling insecure about some of the changes that have had to be made. You can rest assured that you're not in it alone – we can guarantee that every franchise owner is feeling the same. However, things are continuing to evolve in step with the pandemic, so you should be prepared to adapt accordingly and make sure to reassure your customers and staff as one of your priorities.
Positive impacts on franchises
While the Coronavirus pandemic has undoubtedly had many negative consequences around the world, all is not lost, and there have actually been a few positives when it comes to franchise industries.
Creative ideas
The unique environment we now inhabit has led creativity to flourish. People have had more time to come up with winning ideas to everyday and global problems, and are more passionate about putting them to work through franchising. If you noticed a need for a particular service or product in your area during lockdown, why not look into a franchise that can help your ideas become reality? Businesses have had to be forward-thinking and easily adaptable in order for customers to stay in the loop and businesses to be kept afloat. Both are skills which will prove largely beneficial as we look to the future.
Personable business owners
It tends to be stereotypically assumed that business owners are heard but not seen. The aftermath of the pandemic has seen owners and managers having direct contact with their customers, making them appear more personable and involved. They are taking it upon themselves to listen to their target markets and decide how they can adhere to these needs. In this way, vulnerability is leading to higher levels of customer awareness.
Minimal overheads
Whether businesses want to or not, they are mostly dealing with things from home. While this may have significantly impacted your franchise or potential franchise opportunities, it has a knock-on effect on your overheads to some extent. Offices are no longer as in demand, so if you're considering investing in a franchise which is largely administrative, consider the perks of setting up employees remotely, meaning you'll save money on rent and bills and your employees will save money on travel.
Looking to the future, it's clear that the effects of the 2020 Coronavirus crisis will continue to change the franchise industry as we know it. However, this article has proven that while adaptations have had to be made, there can be some silver linings. It's important to see the positives in the situation and focus on allowing your current or future franchise to thrive, whatever the state of the world. For guidance, get in touch with Quality Franchise Association.